Katherine Prince
My daughter Chloe is just three years old. I'm extremely fortunate that she attends a great pre-school. Because her birthday falls in October, she won't start kindergarten for two and-a-half years. 
Even so, I just spent the last six months agonizing over the intersection between neighborhood and school, torn between the dominant narrative about what constitutes a good school and my desire to live in a historic neighborhood with character and cultural values similar to mine in a city that was mostly developed during my lifetime. This debate was prompted by having been asked to share, via a TEDxColumbus talk, my personal vision for the future of learning. Watch it below. My vision is one of radically personalized learning that enables every learner to have ready access to the right learning experiences, resources, and supports at the right time, regardless of zip code and far beyond the bounds of "school" as we know it today.
As part of my job, I talk with education stakeholders around the country about KnowledgeWorks' ten-year forecast on trends shaping education and how they might use those trends and related innovation pathways to bring about their preferred futures.
Applying that question to my own life as a parent is a lot harder. Despite my vision, I found myself being drawn, as I considered what my words on the red circle might mean for me, into the current educational paradigm. To my chagrin, I found myself focusing on formal schools over informal learning experiences. On state accountability measures that I know reflect a limited way of evaluating schools that are part of what I know to be an outdated system that struggles to put students at the center.
What else, as a parent, does any of us have as we attempt to navigate the expanding education landscape? We can ask around, read reviews, study the schedules of out-of-school time activities, gather personal impressions during hour-long visits to alternative schools that we might hope to lottery our children into or struggle to afford. If we're lucky, as I am, we can exercise some degree of choice about where we live. But we're caught in the interstices of a decaying system whose stewards are doing their best to serve students and a smattering of other options that might or might not offer fundamentally approaches to learning.
That's difficult ground to traverse. We're trying to move wisely through an emerging education landscape using outdated maps and a broken compass. Even if we weren't living in a transitional time, how do we as parents really know what educational options will meet the needs of our children, especially when choices of housing and schooling are so tightly wound that we typically decide where to live before we have much idea about who our children are as learners?
I think that parents need learning sherpas who can help us navigate the expanding learning landscape and design learning journeys that meet our children where they are. We need expert navigators who can share insights from the journeys of those who have gone before us, tell us what pitfalls and promises to expect around the next bend, and help us surface and assess learning options that might be right for our children and circumstances. These learning sherpas could shoulder some of the weight with us, walk alongside us as we make choices for and with our children.
In the formal learning landscape as we think of it today, parents could use some inside scoop about what one public school or another is really like- which students it serves well, which ones it doesn't, or whether the socio-economic pressures are insufferable. Parents could also use help comparing neighborhood schools against other options such as charter, parochial, independent, and online schools. How can we compare performance across schools that use different measures of success? What kinds of learning cultures are at play? How fluid are the schools' boundaries? Which is the right school for my child at this moment in time? What if that school isn't right in two years? What if it mostly is, but Chloe needs additional support or wants to pursue an interest that the curriculum can't accommodate? How might I navigate practicalities such as transportation, healthy food, and extended child care?
In the self-organized and community-based learning spaces, what if something called "school" isn't right for Chloe? Do I have any hope of pursuing some other option as a working mom? How might we weave together a mosaic of learning experiences to create a customized learning journey? What networks might we plug into? Where are the programs that reflect her interests but don't take place at 10am on a Tuesday morning or keep us from eating dinner?
Learning sherpas could help parents address these kinds of questions and many more. It isn't realistic to expect parents to navigate the expanding learning landscape without guides. And it's irresponsible to hope that somehow parents and kids will create their own solutions. Some will.  But a lot of parents and kids, from a lot of different circumstances, will not. If we don't create new educator roles such as learning sherpas, we're pretty much saying that we're okay letting the learning ecosystem fracture. Accepting that some kids will have access to highly personalized learning while others will find their full potential stifled in limited or simply ill-fitting learning environments. We can't afford to let the learning landscape fracture in that way.
In the meantime, where did I land with the internal debate? I couldn't get the housing-schooling equation to balance. But my lease was up, so I decided to move to a part of town that I love and trust that I'll find the right learning environment for Chloe when the time comes. There are moments when I feel as if I'm taking a huge risk. Yet I know that the learning ecosystem is expanding. I know that new educator roles are emerging. So I'm taking an informed risk. I hope that I'll find wise and personalized guidance when I need it and not show up to interview elementary schools, as I did for daycares, the equivalent of four months pregnant and too late to enroll. I could really use a learning sherpa.
This blog is part of our 
Smart Parents Series
 in partnership with the 
Nellie Mae Education Foundation
. We would love to have your voice in the Smart Parents conversations. To contribute a blog, ask a question, or for more information, 
email Bonnie Lathram
 with the subject "Smart Parents." For more information about the project see 
Parents, Tell Your Story: How You Empower Student Learning
 as well as other blogs:

Katherine Prince is a Senior Director, Strategic Foresight at KnowledgeWorks. Follow her on Twitter with @katprince.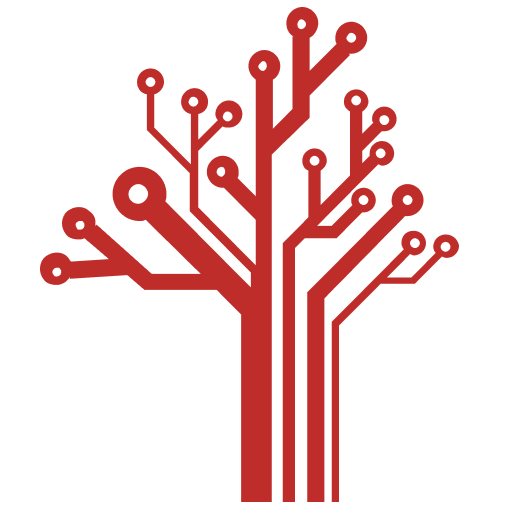 Getting Smart loves its varied and ranging staff of guest contributors. From edleaders, educators and students to business leaders, tech experts and researchers we are committed to finding diverse voices that highlight the cutting edge of learning.