Update: Leadership for Equity in Washington State
This past fall, we interviewed Jeff Petty about his work with the principal training program at University of Washington (UW). As a follow up to our Preparing Teachers for Deeper Learning paper, we have turned our attention towards a new paper about leadership. This article first appeared on bigpicture.org. It provides an important update on the work at the UW and the important role that principals play in helping create equitable and socially just education institutions.
---
Jeff Petty
Anyone who spends much time in schools with students burdened by poverty and racial inequities, or in secondary schools, where studies indicate that less than half of students are intellectually engaged, recognizes that our prevailing approaches to developing public school leaders are woefully inadequate.
Given the opportunity last year to lead a design session to reimagine how the University of Washington might restructure its principal leadership program, I asked a dozen or so innovative leaders, including founders of Big Picture Learning, High Tech High, Fenway High School and Boston Arts Academy, the White Center Community Development Association, and Impact Hub Seattle: Of all the skills and attributes involved in effectively leading a learning organization, which are the most essential?
Their responses: Doing what's right regardless of what policies are in place. Being able to break the rules. The ability/disposition to listen, and the ability/disposition to work with others toward a shared vision. Getting out of your box of thinking about how your job should be. Willingness to fight. Withstanding bureaucracy for the greater good. The ability to attract a first follower. Understanding and reasoning from "first principles."
In several years as a principal in a district just south of Seattle, I observed the absence of these qualities in how differently principals experienced their jobs and roles. In table talk at a district gathering, one principal would lament not getting to hire the teacher they wanted and instead having to take the person assigned to them, while another would celebrate the opposite. A principal would share some substantive restructuring they had accomplished, and another would say they lacked that authority. All these people had the same job description; some had the same supervisor. My current work with numerous schools in multiple districts and states reinforces this perception: some principals perpetuate existing inequities while waiting for direction or permission, while others reinvent their schools and lead the systems around them.
Over the past several months I've been developing and leading a new module called Equity by Design in UW's Danforth Educational Leadership Program. At the simplest level, the module attempts to develop in principal candidates the capacity to recognize how far we have strayed from what works for kids and to effectively reimagine the schools and systems they will be hired to lead. It aims to replace the current canon of misguided accountability with leadership that listens to, learns from, and positively transforms the experience of students.
The module began with instruction in design thinking and exposure to some breakthrough models and leaders and is framed by the expectation to develop an innovative solution to a significant equity problem. My ongoing support of design groups includes helping them identify potential "clients" (schools and districts) and encouraging them to think beyond their perceived capabilities. My assumption is that if we are preparing candidates for existing jobs, we are reinforcing the status quo. If, on the other hand, their projects for this module require them to implement real solutions in real contexts, navigating pathways and forming alliances that do not currently exist, they will be better equipped to invent for themselves the jobs our public school students need them to be doing.
While several groups are still in early design stages, others are developing projects they hope to lead beyond the Danforth program. Following protocols developed by the Hasso Plattner Institute of Design at Stanford to gather input from students, teachers, and other stakeholders in the Bellingham School District, Pam Pottle and Dawn Christiana designed Promise Academy, a project that integrates teacher learning with expanded student support during critical transition years. While no decision has been reached about if and when the program might be implemented, Dawn and Pam are meeting with district leaders to further vet the design and explore next steps.
"This design process module has allowed us to open up our thinking toward the professional learning work we engage in at the district level. Our concept, Promise Academy, has exploded into a great possibility for our students. In our daily work we often stop and wonder how the design process can improve the learning work we support. We have felt pretty excited about the design module and the ways it has prompted us to take a step back, think big, involve many different groups and to stay in a perpetual cycle of refinement."
Dr. Mike Copland, Bellingham's Deputy Superintendent for Teaching and Learning and a former faculty in the Danforth program, shared this reflection: "One of the most amazing conversations this year for me was to engage in the first debrief of the social justice and equity focus from the program that had totally shifted Pam and Dawn's perspectives on what it means to serve all kids, and how to think about leading that kind of effort at a school or school district. Very validating to see that the program has maintained, and maybe even strengthened, the centrality of shifting candidates' world views about race, poverty, language, equity that they enter with… I'm seeing the whole experience through the eyes of my teachers as their personal/professional lenses are radically altered about all these issues, and in such an amazingly good way.
To learn more about preparing leaders, see:
This post is part of our "Preparing Leaders for Deeper Learning" series.  If you have thoughts about what today's school leaders should know and be able to do and how they should be prepared, we'd love to hear from you. Contact [email protected] with the subject "Preparing Leaders" for more information.

Jeff Petty is Director Puget Sound Consortium for School Innovation for School Innovation at Big Picture Learning.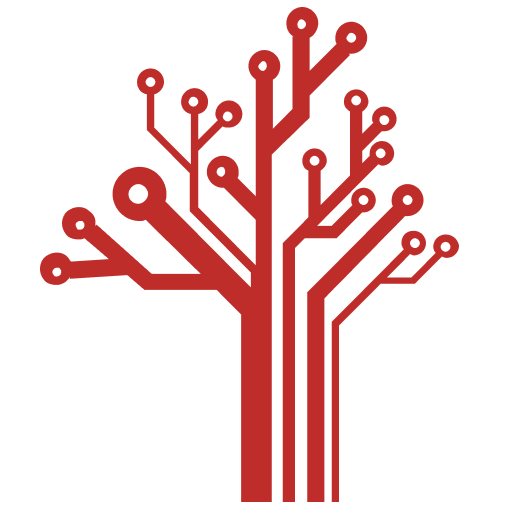 Getting Smart loves its varied and ranging staff of guest contributors. From edleaders, educators and students to business leaders, tech experts and researchers we are committed to finding diverse voices that highlight the cutting edge of learning.