My Experience as a Full-time Online Intervention Teacher
Like everything else in education, the role of the teacher is evolving. Teachers now have a wider range of options to think about when deciding which type of school environment they want to teach in. With the use of technology many teachers are experiencing success with small group and one-on-one instruction with students. Below we bring you the story of an online intervention teacher from California Virtual Academies who compares her experiences in teaching online and teaching in a traditional classroom.
---
Mary Morganti
Like most online educators, I began my instructional career in a brick and mortar classroom, teaching K-3 grade levels over a period of 5 years. My switch to become a virtual educator was partially due to relocation for my family, but largely as a result of looking for a way to broaden my teaching experiences. Currently, as an early literacy, Tier 3 Reading Intervention Specialist for California Virtual Academies (CAVA) – a network of online charter schools serving students across the state – I interact predominantly with K-5 students, Learning Coaches, and other CAVA teachers across California on a daily basis.
Having had the opportunity to teach in both learning environments, I'm often asked to compare my current role as an online educator to my experience as a teacher in a traditional classroom setting. I believe that both settings have their individual merits when the student's physical, emotional, and educational needs are a priority in deciding on the appropriate learning environment. Regardless of the classroom setting there are many responsibilities I have as an educator, but the commonality between these two spaces is my role to guide and support students' journeys to becoming proficient readers.
Specifically, as an intervention teacher I identify each student's areas of deficiency in their reading acquisition skill set and the data I obtain is used to set a specific goal to measure their progress. In an effort to ensure each student meets or exceeds their specified goal, I develop and execute a learning plan tailored to their individual needs. Fundamentally, this often involves working through a progression that can be frustrating at times for students; however the data driven instruction, tools, and techniques I employ to help each student overcome these hurdles are the same regardless of the classroom setting. Although the classroom environment may be different between the virtual versus physical classroom, the end goals of knowledge and proficiency remain constant.
Frequently, I hear concerns regarding the perception that the lack of physical presence, afforded by a traditional classroom, prevents virtual educators from establishing connections with their students. In reality, as an intervention specialist I have the opportunity to work with my students in a small group setting each day. Within my classes, I have the ability to have individual 'break out sessions' which allows for uninterrupted one-on-one interaction between a single student and myself just as any teacher would work individually with a student in the brick and mortar classroom environment. Adding to this is the ability to consistently interact and work with students' Learning Coaches in workshops, weekly classes, and open office hours in addition to the regular communication regarding their student's progress. My relationship with each family is very close as we work together to provide the best learning environment and support for each student.
One of the other misconceptions regarding this virtual learning setting is that it's difficult, if not impossible, to teach a primary student to read through a computer. However, it isn't just a computer, but an interactive classroom environment where the students are taught, have the opportunity to practice and are supported in their learning. These lessons are interactive, engaging, and are designed to reach all learning modalities. We work hard as a class to establish a positive classroom community and work together to practice reading skills with visual, auditory, and hands-on activities just as students would in a brick and mortar classroom environment. The virtual lessons I teach support the students' regular classroom curriculum and enable students to master the building blocks necessary to become proficient readers.
I believe a lot of the uncertainty regarding online education stems from a lack of exposure to the virtual environment structure and content delivery. One of the most amazing aspects of the virtual environment is the interactive toolset students are required to use on a daily basis. Structurally, our virtual teaching model employs small group settings, wherein each student is with their Learning Coach to support them as they work on their lessons. Students and Learning Coaches are also provided individualized support from their teachers in one-on-one meetings, individual support sessions and classes. In each lesson students utilize a variety of interactive tools where they can draw, write on a white board, point, raise their hand, and use their microphone to converse. A variety of digital media, web resources, electronic books, and manipulatives can be imported into our virtual learning environment for seamless interaction with each student. Lessons are engaging and are broken up into short activities. Tangible tools for students to use during class are emailed and provided to Learning Coaches before the class for any hands-on components to support all learning modalities. While structurally, each day is quite similar to what a student would experience in the traditional classroom setting, the virtual environment augments this by the constant use of technology.
I truly believe this is a value-added experience for our students and will give them an advantage in light of the increased need for technological proficiency in our daily lives.
Each day I have the opportunity to work with students and their learning coaches across California. I am encouraged and excited by their daily successes and enjoy seeing their progress as they overcome learning barriers. We are learning together every day and I am very grateful to have the chance to use innovative technology and online resources to support my students learning and very importantly, work in the profession I love.
This first appeared on blog.k12.com.
For more, check out:

Mary Morganti is as an early literacy, Tier 3 Reading Intervention Specialist for California Virtual Academies. Follow CA Virtual Academies on Twitter with @CAVA_K12.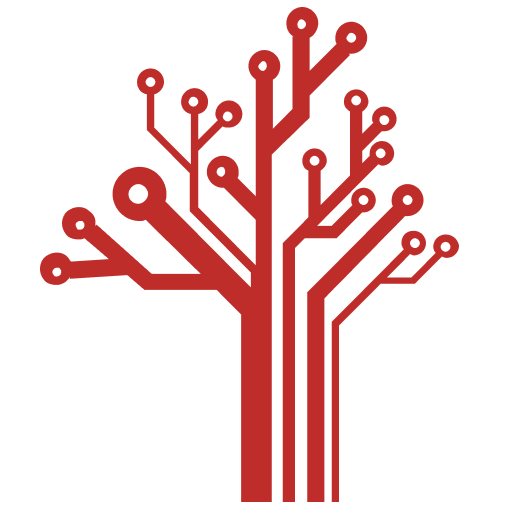 Getting Smart loves its varied and ranging staff of guest contributors. From edleaders, educators and students to business leaders, tech experts and researchers we are committed to finding diverse voices that highlight the cutting edge of learning.