Begin Each Class with a Challenge: An Alternate Approach to STEM Education
Caroline Hanson
When you step into my classroom, you might find my students in the midst of creating Harlem Shake videos starring the robots of their own creation, or choreographing multiple robot dances. So what does this have to do with learning foundational robotics protocols like driving, turning and loops? How will this help students succeed in learning science, technology, engineering and math?
I began my 24 year teaching career as a high school English teacher, speech and debate coach, journalism adviser, and teacher of science fiction and fantasy. I have taught the full spectrum of students, from the lowest ability readers and students who intensely dislike school to the gifted and talented students and honors level literature students at the high school level. Starting as a humanities-based teacher and slowly morphing into a STEM middle school teacher in the last seven years has given me a strong base in connecting what I teach for Common Core and state standards, as well as in emphasizing written and spoken communication as a way to convey ideas.
In my teaching, I approach the STEM areas as a non-technical person, whose own learning curve has often been more challenging than that of my students. Like all teachers, I have learned along the way and encountered a variety of best practices related to motivating students to want to learn in the classroom.
I'd like to share a few of my teaching methods that take a more unique, and sometimes chaotic, approach to students' comprehension and creativity.
Get Messy
Don't be afraid of messes, noise or a less-than-linear approach to solving problems. I have to admit, I am a poster child for the chaotic classroom. Let me begin by saying, we are a LEGO Education classroom. Rather than keep all my LEGO® MINDSTORMS® Education EV3 robots in neat kits, I separate the LEGO bricks into different tubs by function. In the midst of 10 First LEGO League teams planning and building robots, sorting and keeping LEGO bricks organized is a constant struggle.
While my classroom can be a place of chaotic vitality at times with bricks interspersed between bins, there is a method and purpose to the perceived madness, as I am constantly learning and adapting my teaching style to develop a creative environment where students are excited to learn. By focusing less on the order of the materials and encouraging students to get messy and explore, this creates an environment where learning and discovery flourish.
Struggling is Learning
I begin some classes by presenting a challenge: I build and program a LEGO MINDSTORMS Education EV3 robot with some typical errors. When students come in to class, I tell them what I want the robot to do and ask that they troubleshoot the errors. The class then looks at the program together, collaborating on different solutions to solve the error. Throughout the process, students learn through combining and applying science, technology, and math disciplinary skills as they engineer their design solution. This structure is designed to help students develop the creative thinking, problem solving, teamwork, and communication skills required for success in school and beyond.
I believe strongly in giving students broad parameters of problems and letting them struggle mightily, focusing on the process rather than outcome.  Challenges in the classroom are a critical part of how the creative and engineering process works and helps students develop the tenacity and ability to adapt to change – a quality that will be highly valued by future employers.
Don't Put Your Eggs in One Basket
I don't rely solely on any one curriculum, I pull ideas from many places. Ultimately, I teach many of the same skills using LEGO Education NXT and EV3 platforms that you may find in other classes, but I don't use a master curriculum or program that dictates each day or class. It's important to change the curriculum based on students' needs. Like many programs, I see my role as a facilitator and 'nudger' towards learning rather than the keeper of all knowledge. I set up opportunities or find challenges that require students to present outside the classroom or to community groups because they get so much more out of those opportunities than simply explaining them to me.
Ultimately, my focus is on the students. I am constantly asking: what do I want them to learn or get out of the experience? How do I set up a lesson or task to give them autonomy and responsibility? How do I measure their success? The answers to these questions vary for every grade or even every student, but provide a basis for developing lesson plans and reaching the desired outcome of successful students.
The Result
By taking a step back from traditional teaching methods and allowing my students to "color outside the lines," I've seen students blossom and take control of their own STEM learning. It's amazing when students develop projects that exceed your initial assignment. For example, I gave my students the assignment to build a factory delivery system, which resulted in students developing a robotic LEGO color sorter using LEGO MINDSTORMS Education EV3 that separates pieces by color using sensors. Students used sensors to control their robot's behavior and troubleshoot programming, separating the red "germs" from the remainder of colors. By leveraging these robotics tools, my students build, program, and test their solutions beyond "textbook knowledge" with real-life robotics technology. Playing around with gears might lead to an incredible drag racer or tractor pull – designs that I could not have taught by simply explaining gear ratio!
For more blogs on LEGOs, check out:

Caroline Hanson is a STEM teacher at Aspen Middle School, Colorado.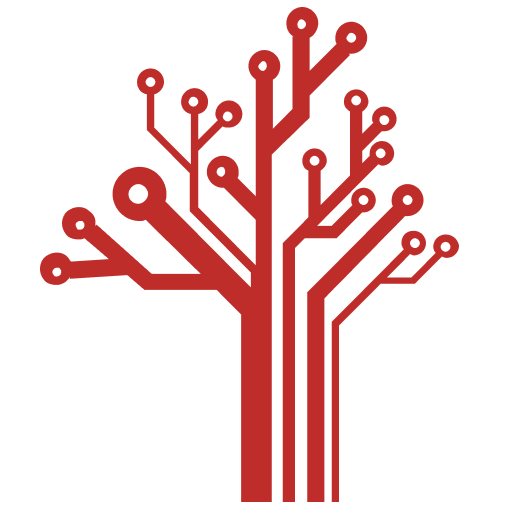 Getting Smart loves its varied and ranging staff of guest contributors. From edleaders, educators and students to business leaders, tech experts and researchers we are committed to finding diverse voices that highlight the cutting edge of learning.