5 Big EdTech Trends: What They Mean for EdLeaders & Edupreneurs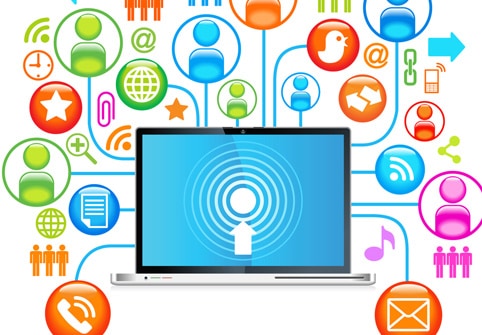 Reflecting on east coast meetings this week with teachers and education providers it's clear that they're both trying to figure out the emerging blended learning landscape. Here are 5 trends we discussed in both settings and next steps for EdLeaders and Edupreneurs.
1. Better access. Students are gaining better Internet access with devices provided by schools and parents. Chromebooks surged to 30% of second quarter shipments while tablets dropped off (and Android web traffic just passed iOS). Most families have a smartphone. Most districts have stopped banning phones and started embracing BYOD.
EdLeaders should plan for and lead the shift to high access learning environments with a commitment to equity and an openness to BYOD.
Edupreneurs can stop planning on lowest common denominator (i.e., limited access, limited broadband) but need to run on multiple platforms.
2. Next gen learning. As NGLC's Andy Calkins explained in a recent post, next gen learning is blended, personalized, and competency-based. Most schools will go digital (Andy's quadrant 1), then adopt blended strategies, and finally incorporate competency-based gateways. As observed this week in back to school staff meetings, the pathway to next gen learning appears daunting, occurs in phases, and disrupts prior purchasing practices. There is a lot of interest in promising models and a lot of experimentation underway but the long and uneven shift to digital makes investment treacherous for vendors and slows the delivery of comprehensive solutions to schools.
EdLeaders should encourage colleagues to study profiles of NGLC breakthrough models and watch the #BlendedLearning videos on Blend My Learning (@BlndMyLearning). They should remember that these changes, for some staff members, are quite profound–a shift in personal identity, a loss of professional competence, and a steep learning curve. Most districts could use outside help planning and making the shift to next gen learning.
Edupreneurs can work on an old problem or a new opportunity, but either way they usually have a small window to build a solution, demonstrate some traction, and create something that delights a community of users. High impact innovation requires a longer runway requiring an impact funder comfortable with a longer than typical VC timeframe.
3. Next gen PD. Educators deserve the same as students–blended, personalized, competency-based development.
EdLeaders should read Preparing Teachers for Deeper Learning and should join Digital Promise to join competency-based development pilots. Edleaders should checkout the individual development plans and online resources on Bloomboard.
Edupreneurs should consider developing sequences of learning experiences targeting specific skill clusters (reading, algebra, special education, blended learning).
4. Core politics. With defections and modifications, we're heading back to unique state standards and tests (and a lack of comparability). States leaving the consortia have the opportunity to contract for innovative combinations of lightweight competency-based assessments and NAEP to verify school quality. Particularly with the lack of test comparability, it will be important to develop better growth measures and improve teacher's ability to track subskills.
5. Toward a platform world. While there are no robust learning platform ecosystems, there are 10 vectors heading toward a vision of engaged and personalized learning, suggesting it's only a matter of time until there are a couple next gen platforms with lots of related apps and services making it easier to make the transition to blended. As noted in #4, some common technical standards would help accelerate progress and make it easier for teachers consider automagically combined data from many sources.
Content poses the edu version of the innovator's dilemma. Instructional materials are increasingly free if they're not engaging and smart (adaptive learning and content with embedded assessment). Hardware/content tablet bundles seemed like a cool idea but they took a big step backward this week. What are EdLeaders and startups to do?
EdLeaders should stop buying textbooks, should boost access to technology, and consider open and smart content. EdLeader should avoid locking into long term platform contracts and should never ever do custom platform development–be patient, the market is playing catch up.
Edupreneurs will need to play on several platforms (mobile platforms and learning platform) because it's too late to compete with the big dogs (e.g., D2L raised $165M, Canvas is growing like crazy in higher ed, Agilix is doing all the cool white label work, and Edmodo has 38M users). Freemium is a viable path to scale and a few startups have actually figured out the pivot to premium (e.g., MasteryConnect). Bringing translational innovation (like distributed workforce) to niche categories like speech therapy has yielded scalable impact.
Yes, the shift to blended, personalized, and competency-based learning is confusing and uneven, but the opportunity set to create schools and tools that make students and teachers more productive gets better every month. Bubble? No, we're in the early innings of a learning revolution, a fundamental change in how human beings learn and development–this is not a fad, it won't go away, but it will keep getting better.
Tom Vander Ark is the CEO of Getting Smart. He has written or co-authored more than 50 books and papers including Getting Smart, Smart Cities, Smart Parents, Better Together, The Power of Place and Difference Making. He served as a public school superintendent and the first Executive Director of Education for the Bill & Melinda Gates Foundation.