Playing to Win: How Game-based Social Skills Interventions Can Help Kids Make Friends and Succeed Academically
By: Melissa DeRosier, Ph.D.
Games are a hot topic in the education world – and for good reason. Studies have shown that games improve problem solving skills, motivation and engagement towards learning, and test scores. Educational games have primarily addressed academic subjects, but game-based learning could be applied to other topics—such as social-emotional development.
Social skills are often overlooked as a key part of the student success equation, but evidence suggests that positive social skills, such as emotion management, conflict resolution, empathy, and the ability to assess social situations and act appropriately, are just as important as the skills taught in core academic subjects.
Strong social skills improve chances of success
Research shows that children with positive social skills achieve better grades and higher standardized test scores, have better lifelong physical and mental health, and have higher self-esteem. Many of these effects are linked to the ability to develop positive peer relationships.
Children who are unable to establish positive relationships are more likely to have negative long-term outcomes, including:
bullying or being bullied
social isolation
poor academic performance
more school absences and dropouts
mental and physical health issues
criminal behavior
Untreated peer problems tend to worsen over time, increasing the likelihood of negative outcomes.
This is why social skills training (SST), programs that teach students positive social skills to establish and maintain healthy relationships, are critically important for present and future happiness and success.
Why traditional identification methods, interventions, and evaluations fall short
SST programs are often administered in schools, but schools are limited by available funds and time, which makes it difficult for schools to implement any intervention.
When schools are able to implement an intervention, the tools typically used do not provide reliable and valid data. For example, attendance records, report cards, and disciplinary records are often used to identify at-risk students and evaluate SST outcomes. While they're readily available and easy to evaluate, making them both time- and cost-efficient, they'll likely catch only students who externalize their problems through school absences, low grades, or poor classroom behavior. They won't capture students who internalize their problems and feelings, and these students won't get the help they need. Getting reliable and valid data is especially important when what's being assessed is difficult to measure or can go unnoticed until more visible problems emerge.
The powerful potential of game-based interventions
This is where game-based SST comes in. They're both cost- and time-efficient and produce accurate and reliable results. Educators need minimal training to implement them, and the only limiting variables are the number of computers available and the number of students in the intervention.
Effective game-based SSTs work by adapting the level of difficulty to the student's performance. This approach helps ensure that:
Students are learning at their own pace
The learning experience is challenging enough to keep students from getting bored but not so challenging that they're likely to become confused or frustrated
The student is engaged, which in turn increases the likelihood that results will be accurate, since the student is genuinely trying at the game
Game-based SSTs can also give students opportunities to interact with characters with a diverse range of social skills, temperaments, and behaviors. Characters can demonstrate both negative and positive examples of social behavior and challenge the student in real-world contexts. Through these scenarios, students can safely explore the consequences of different social choices without having to deal with real-life consequences of those decisions.
Game-based SST can also include elements such as staggered instruction and the incremental principle to increase student engagement and maximize learning and retention. In a staggered instruction approach, the student is given just enough information to begin and then additional information is provided as needed as he or she progresses through the game. Games that use the incremental principle encourage players to generalize their learning from specific scenarios encountered early in the game and apply those newly-gained skills or knowledge to more complex situations that arise later in the game.
Using game-based SSI with special populations
The adaptive nature of games makes them especially well-suited for children with special needs, such as children with autism spectrum disorder (ASD). Traditional SSTs for children with ASD are typically administered in small groups by mental health providers. While these SSTs can be very effective, it can be difficult to find trained providers and assemble groups of children who are at a similar developmental level. Furthermore, group interventions limit the provider's ability to personalize treatment to best meet any one child's individual needs.
Not only do games allow each child to have a customized social-emotional learning experience, but they can be administered in settings outside of clinics, such as schools or homes. However, children with ASD may experience games in a fundamentally different manner, so it is important that game-based SSTs are designed to address these differences. For example, children with ASD may not be able to process facial expressions well, so having an avatar that is expressive may make it hard for children with ASD to identify with their avatars, and when there is a disconnect with the avatar, learning may suffer. More research on these differences is needed before employing game-based SSTs for children with ASD and other special needs.
Games hold strong promise for effective and time- and cost-efficient SSTs for students with a variety of needs, but before using a game-based SST, you should make sure the game has solid evidence backing its efficacy claims. Look for rigorous research – specifically randomized clinical trial studies – demonstrating the game positively impacts children's social behavior and relationships compared to children who have not received the game. You'll save time and money, but more importantly, you'll maximize the likelihood of positive change for your students.
Melissa DeRosier, Ph.D., is the founder and CEO of 3C Institute, a research and development company that develops social-emotional learning products for children, adolescents, and parents for use in schools, clinics, and community agencies, and partners with outside organizations to develop customized web-based applications for their programs and research. The company's products, including the recently-released book, Social Skills Assessment through Games: The New Best Practice, can be found at 3C Marketplace.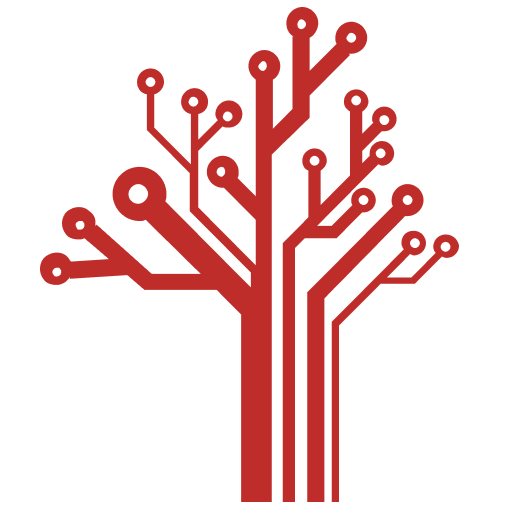 Getting Smart loves its varied and ranging staff of guest contributors. From edleaders, educators and students to business leaders, tech experts and researchers we are committed to finding diverse voices that highlight the cutting edge of learning.