Profiles in Performance Assessment: The CWRA+
By: Chris Jackson
As innovative pedagogical practices (such as 1-to-1 tech adoption, PBL infusion, blended learning, design thinking, etc.) begin to take hold among progressive education communities, a modest—but growing—number of high schools (both public and private) are responsibly illustrating that adoption of innovation also means gauging its efficacy. Of course, one of the primary obstacles to gauging the efficacy of progressive practices has been the dearth of assessments aligned with those efforts.
Dearth often precedes infusion and—as many readers of this blog are fully aware—Getting Smart (along with several members of the Deeper Learning Student Assessment Initiative) has put together a wonderful compilation ("Assessing Deeper Learning") of performance assessment and mastery-tracking tools. We humbly submit the CWRA (College & Work Readiness Assessment) to this list.
I suppose a bit of background is in order. The CWRA is an offshoot of the Collegiate Learning Assessment (CLA), a measure of critical thinking, problem solving, and effective communication that has been used by over 700 colleges and universities over the last 10 years. In an age of Common Core and increased focus on STEM, the assessment of these deeper learning skills still feels novel to some. And the way that the CWRA measures these skills—through Performance Tasks—feels even more novel still. Simply put, many schools are not measuring students' abilities to perform through assessments that situate them directly in performance.
But, of course, many are. And they're doing so with specific goals in mind.
The CWRA's earliest adoptees were most interested in illustrating value. Value may be a bad word in some circles, but remains an undeniably important piece of evidence for many schools. The key ingredient: measuring value in a context that engages faculty and administrators in collaborative educational improvement while also ensuring that students feel a stake in performing well (more on this in a moment).
Increasingly, CWRA member schools are looking a performance at each grade level (9th through 12th, and—starting next fall—6th through 8th via the Middle School CWRA), which is its most formative application. What we were finding was that when schools were looking at the performance of only freshmen and seniors, they might assume that deeper learning growth was a straight line. Which, of course, it rarely is. So more and more schools are also looking at sophomores and juniors to determine where the scale up of critical thinking skills is actually occurring and course correct if necessary.
Many CWRA member schools participate as a means for measuring the specific efficacy of a particular approach to educational improvement. The New Tech Network is a perfect example of this. New Tech's approach is founded on the principle that a teacher-empowering, project-based approach to learning will engage students in a way that prepares them for college. Their results (backed in part by their use of the CWRA) illustrate this to be true.
And—perhaps where the envelope is being pushed most—a growing handful of member schools are encouraging juniors to take the CWRA in order to attain a valuable credential in the college admissions process. We're seeing first-hand the growing frustration amongst educators who teach using engaging, problem-based methods of instruction, only to have their students run up against college admissions instruments that focus on content and reward rote memorization over direct application of knowledge. To force the conversation, some districts are including CWRA performance on students' transcripts, encouraging college admissions' offices to take greater notice of the deeper learning skills the district itself values most. CWRA supports these efforts. We will begin issuing digital badges to students exhibiting mastery of these skills starting in fall 2014.
I have been told before that there is nothing worse than being considered "the best kept secret." While many CWRA member schools relish being part of a niche group accomplishing great things through innovative assessment practices, it isn't fair to keep these efforts hidden. We applaud Getting Smart in their efforts to spread that word about performance assessment and are proud to be considered among the forerunners in this space. But it's time for this rising tide to—as the saying goes—raise all ships. As the CWRA enters its 10th year, we welcome any school, district, network, or community that wishes to be part of transforming a trend into a norm.


Chris Jackson serves as Director of Engagement and has been deeply involved in the efforts of the College & Work Readiness Assessment (CWRA) since its inception in 2007. The CWRA (and it's higher education counterpart, the CLA) are specifically designed to help schools measure the deeper learning skills students need (e.g., critical thinking, problem solving, effective communication) as they move through high school, college, career, and life. In that way, these assessments (and their supportive faculty development efforts) are explicitly designed to help wayward wanderers, like Chris, who has degrees in Creative Writing (from the University of Colorado) and in Public Policy (from New York University), and who has worked as a teacher, an AmeriCorps volunteer, an early-child literacy expert, and an assessment advocate. Chris is on twitter at @cjacksonj13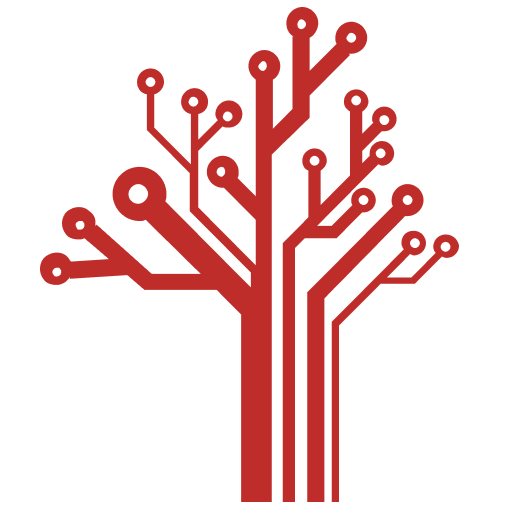 Getting Smart loves its varied and ranging staff of guest contributors. From edleaders, educators and students to business leaders, tech experts and researchers we are committed to finding diverse voices that highlight the cutting edge of learning.