New Higher Ed Consortium Picks Canvas to Extend Online & Blended Opportunity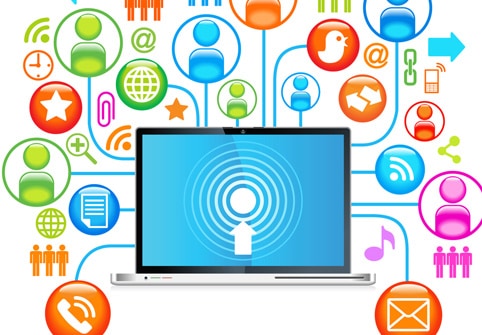 2012 was the year of the MOOC. Massive open online courses drew giant crowds from around the work causing the popular press to question the future of higher education.  Many colleges jumped on the bandwagon and joined Coursera, Udacity or edX.  But a few watched from the sidelines.
In 2013 the shakeout began as platforms searched for business models and critics noted low completion rates. Udacity and edX shifted gears. Canvas.net offered schools and profs more flexibility in terms of course length, composition, and fee schedule.
On campus, the under-reported story in higher ed has been the growth of online and blended courses. Enterprising universities have been upgrading their learning platforms, adding online courses, and providing support for blended learning.
Today, a new higher ed consortium, Unizin, announced plans for a common platform to create and share digital education resources. Unizin is made up of four universities: Indiana University, Colorado State University, the University of Florida and the University of Michigan, and as stated on their website, is "coming together in a strategic way to exert greater control and influence over the digital learning landscape."
Canvas by Instructure has been selected as the learning platform for delivery, a choice largely based on Canvas' commitment to and support of open standards. Unizin members will now have an open, cloud-scale platform of their own to host online classes and share research and analytics, giving educators the flexibility and freedom to shape their own online learning environment.
See the full press release below.
---
Unizin, a New Higher Ed Consortium, Chooses Canvas by Instructure as its Foundational Learning Platform
Institutions opt for the openness and ease of use provided by the Canvas platform
SALT LAKE CITY — June 11, 2014 — Instructure today announced that Unizin, the new consortium led by four major institutions, including Indiana University, Colorado State University, University of Florida and University of Michigan has selected the Canvas learning management system (LMS) as its foundational platform for improving student outcomes.
The Unizin consortium will provide a common technological platform delivered over higher education's community-owned national research and education network operated by Internet2. This advanced environment will allow member universities to work locally and together to strengthen their traditional mission of education and research while using the most innovative digital technology available. The consortium has been launched to enable successful individual campus learning strategies to be easily expanded at scale and shared across all participating institutions.
"The concept of Unizin began more than a year ago and was based on a vision that universities need an open, cloud-scale platform to enable content sharing and better analytics to support all forms of digital education," said Brad Wheeler, vice president for Information Technology and chief information officer at Indiana University and co-chair of the Unizin Consortium. "We chose Canvas as the foundation for the Unizin service because of its commitment to open standards and pace of innovation in ways that matter to faculty and students."
As the co-founder of Sakai in 2003, Brad Wheeler came to the Unizin project with deep knowledge and experience around open education, technologies and effective collaboration. His insights, combined with Canvas' reputation as an open, modern and cloud-based platform, made it an obvious choice for launching the consortium.
"Canvas has always believed that openness and community collaboration are key to educational innovation," said Jared Stein, vice president of Research and Education at Instructure. "The Unizin partnership creates new ways for educators to collaborate within and between institutions, and Canvas is proud to provide the learning tools that enable innovation."
Unizin members will receive access to Canvas as part of the extended Unizin platform that will span from content to analytics services. The Unizin partners selected Canvas based on their collective experience using various learning management systems and due to the Canvas team's commitment to implementing open standards. These values align well with Unizin's commitment to both speed in execution and open standards that can help further universities' missions over time.
For more information about Unizin, visit www.unizin.org.
About Instructure
Instructure, Inc. developed the Canvas learning management system to make teaching and learning easier for everyone, everywhere. Canvas empowers learning in every context with open, usable SaaS technologies. And through Canvas Network, Instructure provides a cloud platform where teachers, learners, and institutions worldwide can connect and chart their own course for personal growth, professional development, and academic inquiry. Learn more at www.instructure.com.
Contacts
Devin Knighton
Director of Public Relations at Instructure
(801) 722-8187
[email protected]
Twitter: @devinknighton | www.instructure.com
Matt Reichman
Method Communications
(801) 461-9778
[email protected]

Instructure is a Getting Smart Advocacy Partner.
The Getting Smart Staff believes in learning out loud and always being an advocate for things that we are excited about. As a result, we write a lot. Do you have a story we should cover? Email
[email protected]