4 Areas Where Technology Can Improve University Graduation Rates
By: Robert Strazzarino
University technology has come a long way from the old days of waiting in line to put your name down for a class, the TRACKS phone program, and the pen-and-paper method. But many universities still struggle with registration, scheduling, and degree planning. If a student wants to take five classes, for example, and each class has six different scheduling options, there are 7,776 possible schedules to be evaluated. Without the right software, this simply can't be done effectively.
With budgets shrinking around the nation, institutions are looking for places to trim the fat. But sometimes, investing in new technology to improve a process will save money and require less manpower. Universities should seriously examine new technologies that can improve graduation rates.
Why Graduation Rates Should Matter to Institutions
There are two main reasons universities should be concerned with their graduation rates. First, graduation rates have economic ramifications. According to the American Institutes for Research, full-time students seeking a bachelor's degree who failed to graduate in six years cost the nation approximately $3.8 billion in lost income, $566 million in lost federal income taxes, and $164 million in lost state income taxes.
The second reason is that prospective students scrutinize graduation rates when selecting a university. In fact, the College Scorecard on the White House website lists the graduation rate second — after cost but before loan default rate, median borrowing, and employment. The percentage of students who have actually graduated is extremely important to success-minded students.
Four Ways Tech Can Help Universities
The question then becomes how you can improve graduation rates. Advances in technology are key because they streamline processes and help support your students. Here are four technological tools that will push graduation rates in the right direction:
1. Degree Planning: Students must be able to see the light and know how to navigate the tunnel. Knowing which classes are required and the order in which they should be taken helps students plan a path to graduation. In some cases, students may be able to double-major by taking a few more classes throughout their well-planned stay at the institution.
Degree audit software analyzes students' progress and can show them where they are on their path to graduation. This is especially critical for transfer students, who may not know where their previous education has left them in their new program.
2. Schedule Planning: For many students, scheduling goes beyond fitting classes into the weekly puzzle. Four out of five college students work part-time while in school, averaging 19 hours per week. Many also participate in clubs and extracurricular activities that make course scheduling difficult and time-consuming. One wrong move early in the process can mean the difference between graduating on time and having to take another semester of classes. 
It's almost impossible for students to determine every course scheduling option with pen and paper. Scheduling software allows students to input their courses and the times of day they are unavailable to generate pre-made schedules that will work for them. This reduces burnout and stress and keeps them on track toward graduation.
3.  Room Scheduling: With state spending on education facing cuts, universities are under increased pressure to get the most bang for their buck with campus space. The person in charge of room scheduling faces a significant logistical challenge and must take courses, organizational meetings, departmental meetings, and campus events into account. 
There are literally millions of ways to schedule an entire catalog of classes into meeting times and classrooms at any size university. Technology will quickly crunch all of the permutations and find the most efficient schedule. In addition, room-scheduling software is also developing the ability to audit all students' degree programs and offer the appropriate course load at appropriate times to ensure every student has the opportunity to graduate.
4. Online Courses: If a working mother of two children wanted a bachelor's degree 20 years ago, she would have had to take night classes after a long day of work. Today's technology allows students to take online courses that mirror a classroom environment, with recorded videos and web pages that securely accept assignments and reports from anywhere. Technology can also fill the student collaboration gap with online support systems, forums, and project help. One study even found that using Twitter to extend class discussions and provide a stress-free way for students to ask questions boosted student engagement and participation.
The ability to complete college courses and earn a degree without ever setting foot on campus has become very popular with students, and allowing on-campus students to supplement their schedule with online courses when an on-campus course won't fit can go a long way toward boosting graduation rates.
Just as students need textbooks, study groups, and good computers to succeed, universities require the right technology to help more students meet their educational goals. So when determining whether technology is worth the investment, ask yourself this: If your university's graduation rate were a grade, would you be at the top of your class?
Robert Strazzarino is the founder and CEO of College Scheduler, a student schedule planning software for higher education institutions. College Scheduler serves over 80 institutions, including Ohio State University, Penn State University, the University of Alabama, Arizona State University, the University of Wisconsin-Madison, and Duke University. Robert can be reached on LinkedIn.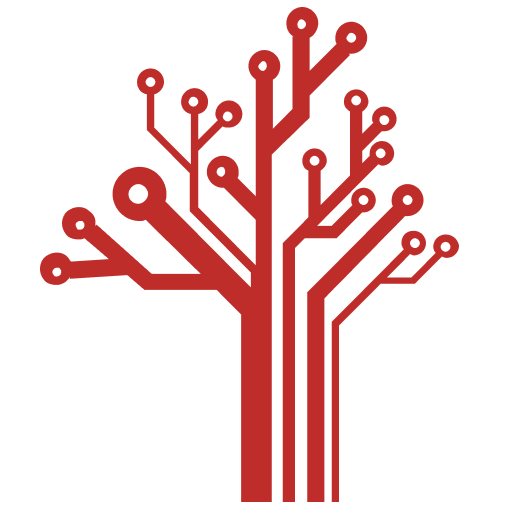 Getting Smart loves its varied and ranging staff of guest contributors. From edleaders, educators and students to business leaders, tech experts and researchers we are committed to finding diverse voices that highlight the cutting edge of learning.