Digital Learning from the Student Perspective
As we prepare to celebrate National Distance Learning Week we are honored to share this post about online learning from the very impressive high school student, Lauren Lee, who we met at the ExcelinEd National Summit on Education Reform last month in Boston. Lauren has excelled far beyond her intended grade level with the Florida Virtual School Curriculum.
Imagine waking up at nine in the morning, feeling warm and cozy under the covers. You get out of bed and groggily brush your teeth, trying to wake up by blinking many times. After that, you stumble to school. Your school is a Lenovo laptop on a pink laptop table. That's how my day starts. I am a Florida Virtual School Full-Time student.
There are many questions you have to ask when considering online schooling.
What? When? Where? What classes do you want to take?
Do you want to take that art class? Go ahead.When do you want to work? Want a month off for family time? Alright. That works. You have a flexible study schedule.
Where do you want to learn? Are you going on a trip around the world? If that place has WiFi, you got your new classroom. Want to sit in the park because your younger brother has a flag football game? Alright, that works. Want to take only your Surface Pro on that trip of yours? Alright. You might not have all the applications if your Java software isn't updated, but you can still access a whole lot of information. Using your phone? Just find that WiFi zone, my friend.
Online learning has the flexibility that normal schools don't. I can learn as fast as I can. I can run through my course in a month, or I can do it in a few months. I can be a snail or a beam of light.
For an example on the scheduling flexibility, you can consider my 2013 summer adventures. For about 5 weeks, I worked steadily on my Algebra II honors. In the end, I got an A and finished one of my required math courses within 5 weeks. It also shows the flexibility for the pace.  It could have been shorter except for scheduling delays with my FLVS teacher.
This flexibility can give you access to many more extra activities that might not have been easily accessed in regular school. If there was a class on programming that you wanted to take at one in the afternoon, you could take it. You can schedule when you have to study. For an example on this flexibility of extra activities, you can consider my trip to the 2013 ExcelinEd National Summit on Education Reform. I was there when though my friends from my prior middle school were sitting in hard, plastic chairs listening to a teacher drone on and on about some subject you might or might not like enough to care to listen. You can make a quick trip to a museum if you want to see a piece of art in real life. You can make quick trips to the library for research.
Digital learning is something you should try at least once in your lifetime. It's a new experience. You can try learning from everywhere you go. You can do many different courses all at your own pace. You can learn from pretty much anywhere.
I can sit down at my computer for around two hours and get work done. Digital learning doesn't have the distractions of other people. I can still work on collaboration projects with other students. I can attend some live lessons where for the first thirty minutes, the teacher discusses what to do for a project; the next thirty are working with a group on that discussed project. I don't have to worry about the teacher repeating himself or herself just so one student can take notes. I don't have to listen to people chewing gum or listening to music. I can focus on my studies and my studies alone. The FLVS teachers answer relatively fast, so I don't need to wait for a teacher to finally get to my row.
/—/
My feelings on digital learning are mixed. I, of course, want to have the stereotypical high school experience. I want to go to prom and have friends who I can see every day. The upside to digital learning is that I have my own pace. I can still talk to people online, and there are DBAs which are discussion based assessments and live lessons where a teacher teaches about a lesson or module at a specified time. I can use the forums or discussion groups to talk with other students. In some classes, there are tutoring times where a teacher can discuss any lesson if you need help. You also don't need to sit in a classroom the entire time you are learning. You can get up and run around in the middle  of a studying session if you are stuck on a problem or concept. In a normal classroom, you could only squirm and hope the teacher saw your hand. In a normal classroom, you had to sit in a hard chair majority of your learning time. Now, with digital learning, you can place your tush in a plush arm chair or a swivel chair you only dreamed about sitting in for your learning time. There are pros and cons to digital learning. There are pros and cons to pretty much everything.
I am Lauren Lee an eighth grader living in the state of Florida. I am an online student and a fiction writer.


To celebrate next week FLVS is hosting webinars Creating Essential Questions to Guide Student Inquiry Learning and  Implementing Brick-and-Mortar Best Practices into the Virtual Classroom for educators and Florida Virtual School and FLVS Global School students and teachers and families.

FLVS is A Getting Smart Advocacy Partner.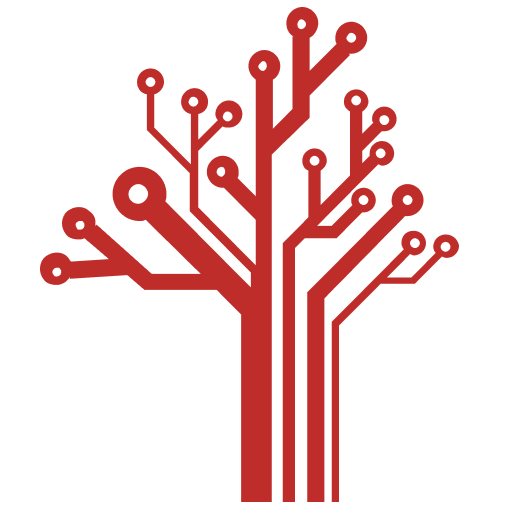 Getting Smart loves its varied and ranging staff of guest contributors. From edleaders, educators and students to business leaders, tech experts and researchers we are committed to finding diverse voices that highlight the cutting edge of learning.