I Have Put More Effort Into This Than Any School Essay
By: Josh Birdwell
This post first appeared on Medium.
Recovering from a dysfunctional education system
Recently, I have found it difficult to pay attention in lectures. My schooling is so frustrating. My brain does not want to take in the information from a class, but it will take in when I learn at my own pace. Senior year of high school at Francis Tuttle Technology Center, I took a class without the shackles of a normal course. Without limitations like tedious homework and exams, I excelled! I took that semester and ran with a newly found passion. By the end of the semester, our group had done online meetings with engineers, had phone calls with CEOs, and learned more material than in any other class. This led to my desire become an auto-didact. My life took a 180-degree turn. In the world of self-education, I could pause the lesson, rewind, and manipulate the teaching styles. I should have never gone into a university setting, because it would never the same.
I have no control over the way my physics professor teaches. What if I am bad at his exams? I wish I could muster a passion for Physics 2. I really do. I am opened-minded but I have a filter on for topics I do not need to learn. To be honest, I don't retain everything; my mind can only focus on so much information. I couldn't tell you half of the information on my speech final. My personal learning had begun to be geared only toward the next exam. I began asking myself, "Why am I learning this? So I can put a checkmark on a degree sheet?"
I would much rather leave the lecture hall and pursue other subjects. Take design, for example. Learning about design has been on my mind quite a bit. Do we have a design thinking course at my university? No. Did that stop me? No. I have read articles, watched videos, and explored the unhindered world of the web. Now the internet gives a way for websites like Coursera ,an online virtual classroom, to provide the chance to take courses from other universities.
With self-directed learning, you step away from attaining a "grade" for the sake of a GPA. Instead, you take a step toward acquiring practical skills. Say you want to learn business without going to school for an MBA. In this case, you may want apply to programs like Enstitute.
I wholeheartedly believe in the power of projects. Through projects, you can display what you are learning in a tangible form. There are no rules, no rubrics,and no limitations — only freedom. Freedom is a word floating in my head right now. When you have the freedom to learn something, it is more intimate.
Degree Sheet — Grocery List
I feel as though a degree sheet is a lousy grocery list. I am simply checking off a class and forgetting the content. I go through the aisles, put various classes in my shopping cart, check out, and then the cashier will hand me my receipt titled, "Degree".
I want to read Tribes by Seth Godin this week and next week focus on learning JavaScript. After that, I want to learn about marketing. I am working for a start-up right now that I wish I could be giving more time. However, I have to learn something that is irrelevant to the real world in class.
When did I lose my love for the classroom? When did I lose my interest in exploring beyond the requirements? When did I lose faith in my school?
Why am I up at 5am writing about this when class is in 4 hours? Why am I reviewing this when I have an exam in 9 hours 26 minutes? Why have I put forth more effort than any essay ever assigned. I have never had so many people peer review my work. It is because I'm in love with what owning my learning has done for me. I want it to do the same for you. I have realized that I can gain value from a limitless world for free. There is no $16,000 to fork up. Is there something wrong for wanting to dive deeper and to control my learning?
This past year and a half, I have been able to travel to San Francisco for a Hackademic by UnCollege, go to a conference at Google, go to Kairos Society's global summit in NYC at the NY Stock Exchange, and soon go to HackTX. All of these events were outside the spectrum of school. These doors were opened because of opportunities unrelated to what I was doing in college.
With self-directing learning, you hold the steering wheel. Being the driver allows you to control speed, time, and most importantly, the destination. An essay over a book you read no longer feels like a duty but an opportunity to express what you read. I just read Poke the Box by Seth Godin. I did not have to take a quiz, pull key concepts, or get graded based on the teacher's interpretation. I did get to discuss freely on a view I decide, read it at a pace I enjoyed, and write an essay on a topic I choose.
I'm in an educational prison that has been defined by generations before me. The past was vastly different than today's fast-paced, tech-driven world. We no longer need an industrial age school system. I want to be different. I want the power of choice. I want to have ownership of the education that I am paying for. How does this relate to you? I challenge you to follow that voice in your head and take a SkillShare or Udemy course. These are just two examples of resources for learning. Chase after what you desire to learn and not just what you are required to learn. Not sure where to start? Think about what your passions are. Start there. Give yourself permission to learn, explore, and play. Go and make a mess in the world!
If you get nothing else out of this post, please watch this talk:

Designers + Geeks: Find Your Must from Designers + Geeks on Vimeo.
This is why I hate school but love education. (Thanks Suli Breaks)
PS: School might be the place for you and all power to you! You do you. I only ask that you desire to learn wherever you are.
PPS: I wanted to thank Madison Harry (my girlfriend), Nikhil Goyal, Jonathan Van, and Simon Burns for helping edit this post.


Josh Birdwell is a Futurist, Learner and Doer these are attributes that I have chosen to live out. Within the past year and a half, I have traveled to Google for the Intersection Event, Kairos Society Summit in NYC and many more places. Besides the ample amount of traveling I have done, I have had three internship opportunities. My most recent one is with ShoppinPal a company that brings the self-checkout experience to a mobile phone. At my University, I am on the exec team for our entrepreneurship club. My major is Computer Science with a minor in Entrepreneurship. Recently, I have joined Top Hat's Student Team and C-E-O Student Advisory Board. Follow Josh on Twitter, LinkedIn and Google +.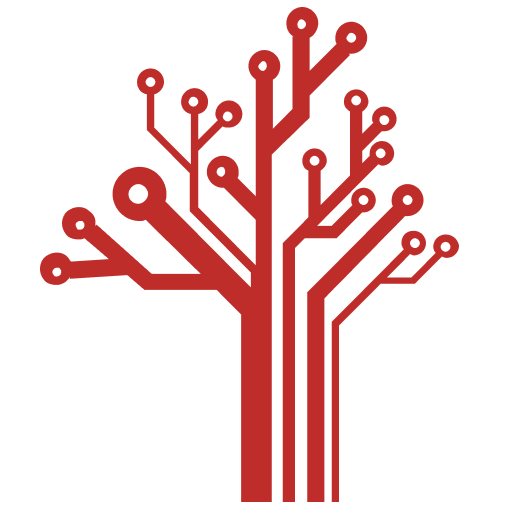 Getting Smart loves its varied and ranging staff of guest contributors. From edleaders, educators and students to business leaders, tech experts and researchers we are committed to finding diverse voices that highlight the cutting edge of learning.