Great Apps and Tech Tools for Education
By: Morgan Sims

With technology having a growing presence in education, it can be difficult to navigate through all the options available for students and teachers. With different devices, programs and software optimized for education, teachers and students alike should consider the options available to them. Here are a few apps that are great resources for students and teachers, and tools to support them.
Educational Apps
Mobile devices like smartphones and tablets can have a lot of potential applications for teaching young minds. Here are some of the better ones that are currently available:
Math Blaster Hyperblast– Math Blaster is a 3D game with 30 levels covering addition, subtraction, multiplication, and division. It allows user to select an area to work on and has numerous games that incorporate each. Teachers can purchase this for classroom use. There's also a reading version to help students with their linguistic skills.
Collins Big Cat – This app offers a library of over 500 books for different level readers, and helps them through tough spots. It also offers audio, digital, and phonic resources as well as flipcharts, assessment examples and record reports.
Notability– Notability is an excellent resource for teachers. It allows them to use a tablet like a pen and paper by making it easy to jot notes down on a PDF and save or share those notes easily. The app is multifunctional, which helps teachers keep things organized and in one place without having to search multiple apps for what they're looking for.
MOBL21– This app allows teachers to connect to students outside of the classroom. They can create study plans, flashcards, notes and announcements, and the app makes them visible to students that are logged into their accounts.
TeacherKit–  Teacherkit is an app for teachers that allows them to organize their classes and the students in it. It lets you easily record attendance, grades, and any notes that may pertain to a particular student, such as behavior. It also allows teachers to arrange seating charts, match photos to students, and import/export their files.
KiddyStarter My Words– This app is perfect for young children just starting to master their vocabulary. It turns reading into a game and helps youngsters learn elementary words and develop reading skills.
Inspiration Maps – Inspiration Maps is a resource that can be used by both teachers and students. For grades 4 and up, it allows users to create fluid maps and diagrams for brainstorming and visualization purposes. It helps teachers organize lessons or assignments, and students to make sense of concepts and create study tools. It also offers use across entire schools and districts which enables similar teaching methods for smooth transitions for students. All they need is a tablet, the app, and a reliable internet service.
National Geographic World Atlas– This app, specifically designed for iPad, allows students to see the world in the palm of their hands. National Geographic delivers its highest resolution map images with the beauty and quality that is their signature.
Timeline Eons– A one-stop resource for students studying history, this app presents a graphic timeline of the entire natural and human history. This app makes it easy for students to study certain periods, while keeping the context of that period in mind. It also acts as an excellent reference for teachers trying to teach such a massive, complex concept.
Algebra Quiz Game– Algebra Quiz Game is an app that's perfect for math students on the go. Students can take practice algebra quizzes in the car, in a waiting room, or at a restaurant. Wherever they are, they'll be strengthening their mathematic skills in a fun and engaging way.
BlackBoard Mobile Learn– Perfect for middle and high school level students, BlackBoard creates a dynamic platform for classes to operate from. Teachers share announcements, grades, assignments, and quizzes that are all accessible by students.
Tools and Devices
To utilize all these apps — as well as complete necessary tasks, assignments, and projects — students and teachers will need devices and tools to operate them. Here are a few that are beneficial for each.
Best Tools & Devices for Students
iPad mini– This offering from Apple a great option for parents looking to promote learning by bringing educational games to a format their kids are already familiar with and love using. The size is perfect for a young student and with the wide variety of apps available on the Apple App Store, students can try numerous games to see what works best for them.
Kindle Fire HD– The Kindle Fire HD is very similar to the iPad Mini, albeit perhaps a little more affordable. This device is a great size, with excellent resources offered, including a time restriction parents can set. Being that the original Kindle models were designed for reading, this model offers hundreds of thousands of books, which makes it excellent for students with reading lists. It also supports TV shows, songs, audiobooks, apps and movies, making it both an educational and entertainment resource.
Inspiron 15– The Inspiron is a very affordable laptop that allows students to take their learning on the go, or to any room in the house. For students with heavier class loads, a laptop is ideal for them to handle and complete all of their assignments easily.
Best Tools & Devices for Teachers
Google Chromebook– A product straight from the mind of Google, the Chromebook offers teachers excellent features with an extremely reasonable price tag (around $200). The Chromebook keeps with teacher's hectic schedules as it updates on its own to ensure maximum speed, it offers all the Google Apps (docs, spreadsheets, Gmail etc.) teachers are sure to use, and it has excellent security.
XPS 12 Convertible Tablet and Ultrabook– The ultimate combination of the portability of a tablet and convenience of a laptop, this convertible tablet and ultrabook from Dell offers teachers the best of both worlds. It allows teachers to take their work with them wherever they go, and use whichever design they prefer without having to decide between purchasing a tablet or laptop/ultrabook.
LearnPad– The LearnPad was specifically designed for education making it extremely useful for teachers. It uses a cloud-based management portal, supports other tablet apps, and allows students and teachers to share media, documents, and other learning related files.
There are thousands of technology options available for education today. Deciding what tools and devices are the best investment may seem difficult, but with so many resources available to choose from, it's hard to pick a bad option. Assuming the device supports a good range of apps, you can't go wrong. Students and teachers can easily try different ones out and determine which is best for them.


Morgan Sims is a writer and recent graduate who loves all things tech and social media. When she's not writing or keeping up with current events she spends most of her time with her dog, cooking and staying active. Follow her @MorganSims00 and on G+.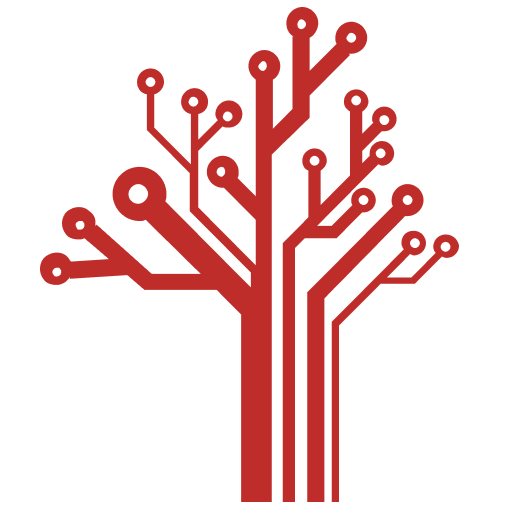 Getting Smart loves its varied and ranging staff of guest contributors. From edleaders, educators and students to business leaders, tech experts and researchers we are committed to finding diverse voices that highlight the cutting edge of learning.