NYC iZone Launches Blended Learning Institute & Innovation Challenges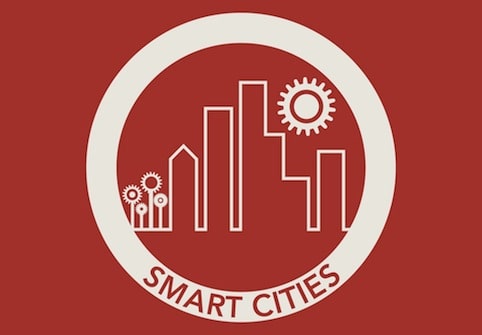 New York is a creative city—a place where "aspirational energies could anchor and thrive," said Steven Hodas, tech entrepreneur now serving as Executive Director of InnovateNYC for the NYC Department of Education (as noted in November).
InnovateNYC received a federal i3 grant to build an ecosystem connecting school needs with solution developers. It's part of the NYC iZone, an innovation hub and change management model that is the largest blended learning initiative in the country.
There are two new iZone initiatives of note. First is the iZone's Blended Learning Institute (BLI), a two-year certificate program created in collaboration with Pace University for NYC Teaching Fellows, with the goal of preparing teachers to lead 21st century classrooms. The second year of the BLI is developing online science curriculum and a blended learning implementation plan.  (If you want the 20 minute version see our Blended Learning Implementation Guide.)  It is promising to see the iZone creating teacher leadership experiences.
The iZone has also launched Innovation Challenges. The Kick-Off Challenge is an open call to iZone360 schools to propose ideas that they want to test using a user-centered design process that aims to tackle a sharp and focused aspect of a problem in an innovative way. Challenge Finalists are receiving support in refining proposals, enacting implementation plans, and evaluating the impact of their ideas. The schools meet in a Challenge Collaborative earlier this month.  Next week many of the school teams will meet at iCamp–3 days of "inspiration, innovation design, and radical collaboration."
As more schools join the iZone, there may be less distinction between projects. The team is trying to avoid silos and match schools with capabilities. Hodas said, "There will be more 90 day challenges rather than 5 year deals."
Given all the challenges of high fidelity execution, Hodas said he's interested in seeing robust new schools designs that work pretty well with mix fidelity.  An upcoming challenge is working with a group of mastery-based learning high schools.
It possible that the inducement prize strategy piloted in the NYC Schools Gap App Challenge (I was a judge) will be extended to other areas like special needs and enrollment.
In Smart Cities: Early Observations, I noted the benefit of sustained leadership in New York. The city is a world leader in innovation and startups–and the district has made a concerted effort to tap into that entrepreneurial culture and capabilities.  We don't know who the mayor or chancellor will be next year, but it would be a shame to lose one of the best examples the country has of an innovative district.
Tom Vander Ark is the CEO of Getting Smart. He has written or co-authored more than 50 books and papers including Getting Smart, Smart Cities, Smart Parents, Better Together, The Power of Place and Difference Making. He served as a public school superintendent and the first Executive Director of Education for the Bill & Melinda Gates Foundation.