A NuSkool Approach to Student Engagement
By Steve Netcoh
Student engagement is undoubtedly one of the biggest challenges today's educators face in the classroom. The world around students is moving at light speed as new technologies are developed every day that provide youth with new modes of communication, entertainment, and dare I say, learning. Outside of school, students can watch an episode of their favorite television show while texting friends, posting on Tumblr, and keeping up with their peers' latest statuses on Twitter and Facebook all at once. These media clearly engage youth as they can't even put one down to focus on the other two.
Far too often, however, life inside the classroom ignores the media that is proven capable of capturing students' minds and imaginations.  Many schools do not allow cell phone use in class and incorporate minimal new media into classroom instruction. Thousands of teachers continue to stand in front of the class and talk about the subjects students will need to know to pass their next test. Given their media and technology inundated lives outside of school, it is no wonder that they start to nod off or daydream during a traditional lecture on the American Revolution or a standard biology lesson on the composition of a cell. How can books and lectures realistically compete with the visual, cognitive, and emotional stimulation of the latest video games, apps, and social networks?
Teachers are not entirely to blame for the lack of student engagement in the classroom. Many educators were trained to teach before the technology boom of the past decade and have not been provided the right kinds of professional development to keep up with the demands of today's tech-savvy and tech-hungry students. Can we expect thousands of teachers to change their practices without support and a nudge of encouragement from administrators and educational leaders? Additionally, the generation gap always presents a problem in education as many teachers and administrators do not know about or use the types of media with which students engage outside the classroom.
What Drives NuSkool?
This problem of student engagement is what drives educators at NuSkool to develop lesson plans that are relevant to students' lives, engaging for 21st century learners, and pedagogically student-centered. The NuSkool team works to find the teachable moments in contemporary popular culture and develop them into common core aligned lesson plans that teachers can easily implement in their classrooms. Rather than eschew students' extracurricular interests as irrelevant to learning, NuSkool makes them the center of students' educational experiences. For example, one of our lessons demonstrates how students' interest in the WWE can be translated into a lesson on literary elements and character development.
We know that thousands of students follow the WWE outside of the classroom, so we identified ways that it can be used in school to teach traditional academic concepts such as literary elements.
Beyond using popular culture to teach conventional subject matter, our educators also keep an eye toward the future of education by writing lesson plans that help students develop media literacy and 21st century skills. At NuSkool, we believe it is essential for students to become media literate and critical consumers of popular culture. They need to develop the skills to navigate the complex media landscape with which they engage everyday outside of school. Our lessons aim to help students become less passive and more active consumers of media by teaching them how to read both the underlying and more explicit messages in their favorite television shows, music, and movies, how to critically challenge stereotypes that are both inadvertently and blatantly promulgated by the media, and how to produce their own media that respond to trends they would like to change. Once again, we take students' interests outside of school and make them the center of their learning experiences in the classroom to teach youth how to be more critical users and consumers of their favorite media.
Creating capable and prepared 21st century citizens also involves fostering innovative, creative, and critical thought. Today's workplace looks nothing like it did even twenty years ago, so it is critical that our schools meet the demands of the modern economy. Students must be problem solvers and develop the ingenuity to create jobs for themselves and their peers. Our lessons work to cultivate these skills by asking students to collaborate with one another to solve problems and generate new ideas. One NuSkool lesson is modeled after ABC's hit show Shark Tank and teaches students to think like entrepreneurs to develop business models for products like the iPhone and Facebook that can literally change the world. We believe such lessons provide the foundations for students to develop the next generation's breakthroughs in science, technology, and education.
Taken as a whole, NuSkool is a platform that directly addresses the issue of student engagement in the United States and around the world. It identifies what is important to students and draws the learning moments from those video games, television shows, technological applications, and social networks. The classroom can become a far more exciting and engaging place when students see their interests taken seriously and reflected in school curricula.


Our mission at NuSkool is to keep up with the ever-evolving trends in youth culture and to provide teachers with the tools to implement more culturally relevant and engaging lessons in their classrooms. We are confident that teachers around the world will join us to make the problem of student engagement a thing of the past.
Steve Netcoh is currently the Chief Content Officer for NuSkool and a teacher in the CUNY Start program at LaGuardia Community College.  Prior to his work at LAGCC, he taught classes at St. John's University (Jamaica, NY), Mercy College (Bronx, NY), and CUNY Prep (Bronx, NY) that used popular culture to teach information literacy, first-year writing, critical analysis, and media literacy.
Twitter Handles: @HipHopPedagogy @NuSkoolOfficial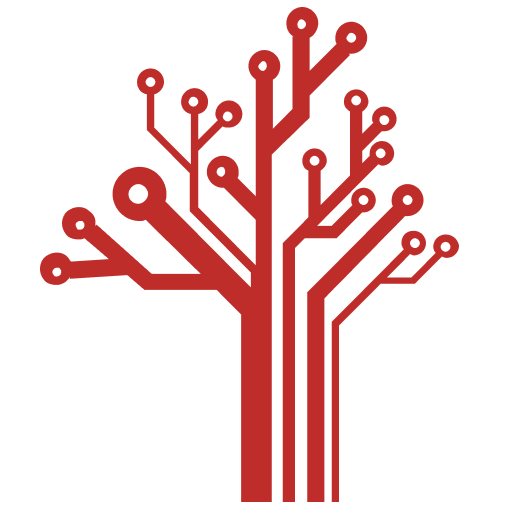 Getting Smart loves its varied and ranging staff of guest contributors. From edleaders, educators and students to business leaders, tech experts and researchers we are committed to finding diverse voices that highlight the cutting edge of learning.