Entertaining Story App That Teaches Social Skills
Social and emotional learning is a hot topic in our home. My son is a bright, energetic almost six year old that doesn't always naturally pick up on social cues. I am always on the lookout for fun creative ways to help him enhance his social skills. He loves his iPad, so I was pleased to see the new story book apps created by rubycube™
Their first app (free this month, in honor of autism awareness month) is titled "Trudy Goes to the Beach".  In this story the main character Trudy takes a trip to the beach with her family. The reader helps Trudy make expected choices. It is all done in a fun way giving choices like "dumps water on a stranger" or "throws towel into the water" and are sure to get some giggles. We have books that address the social skills topic and many of those come off as "preachy" which can turn kids off (and some parents) It is refreshing to see a book in this genre that has a sense of humor.
I sat down and went through the app with my son and we thoroughly enjoyed it.  This is an app that is fun to read together and discuss.  At first the navigation buttons threw me off, but as soon as I got them down, it was a smooth sailing. I love apps that engage and encourage discussion. These apps do just that.  At the beginning the reader puts in their name and records two sounds, one sound is a happy sound and one sound is sad. You can get silly here if you want. My son did recorded robot-like sounds.
The design is clean and not over-stimulating. The music isn't annoying and can easily be turned off.  And like real life, the stories give multiple choices to resolve social situations instead of providing a single solution.
A few things I would like to see changed would be adding arrows for page turning and labeling the icons on the navigation bar. I didn't know you could change the copy in the sentences until I read the product overview. Many parents (and therapists) may miss the extra features. One way the developer could fix this is by adding an intro video when the app first launches.
Rubycube's apps are designed to help elementary school-aged children understand social expectations. These apps are created by parents who have a child with the diagnosis of high functioning autism, ADHD and anxiety. I don't know about you, but I like it when apps are designed by the people that need them. Reminds me of the saying "necessity is the mother of invention"
Overall I think this is a great app that encourages critical thinking and teaches valuable skills and I look forward to seeing more apps from rubycube™ .
Are you thinking about designing an app for special needs kids? Read about Universal Design in Education here at CAST.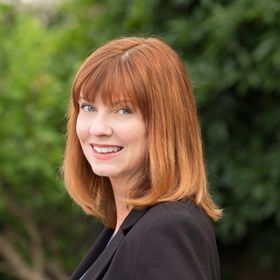 Alesha Bishop is a tech-savvy mom and a consultant for edtech companies. Alesha quickly recognized the value of the app market for children and families, co-creating Mom Maps--one of the first family-oriented apps--and co-founding the Moms with Apps developer group. She believes in the power of apps to create rich visual and tactile learning environments which can enhance the lives of all kids, especially those with learning differences.