Simulations Spell Sizzling Science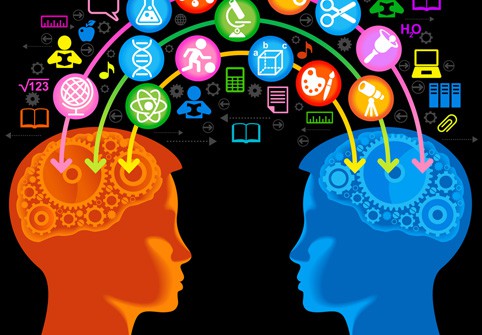 It's usually true that there's nothing better than learning by doing, but sometimes simulation is better than the real thing. When it comes to life, physical, and earth science, simulation can compress time, connect tasks, and allow students to see multiple dimensions.
SimScientists is a five-year initiative to demonstrate the role simulations can play in middle school science learning and assessment. Dr. Edys Quellmalz oversees SimScientists for
WestEd's Science, Technology, Engineering & Mathematics (STEM) education program. Like Dr. Quellmalz, we think it's time for more simulations in class and on tests.
The hands on nature of interactive simulations — designing, conducting, and interpreting various kinds of investigations — helps students demonstrate how they "put humpty dumpty back together again," says Dr. Quellmalz.
Simulations help students become systems thinkers by manipulating physical systems. In pilot programs WestEd sees students "making observations, inferring relationships, predicting outcomes, and analyzing data about the ecosystem."
Dr. Quellmalz believes, "A series of simulated assessments could serve as benchmark assessments and provide much richer information about what students know about science systems."
SimScientists was developed with federal grant funding. The WestEd team is considering a variety of strategies to expand access to the simulations as supplemental instruction and assessment.
More science sims. Phet is a family of science sims from CU. At an ETS conference I saw Phet assignments running on ASSISTments with an Edmodo backchannel.
Connections Education won a BESSIE for their virtual science labs and an EDDIE for virtual dissection. The virtual provider has some great tools and demos online that include Virtual Rock Lab, Virtual Chemical Reactions Lab, Virtual Dissection:http://www.connectionsacademy.com/curriculum/instructional-tools/science.aspx 
The MIT Game Lab cranks out an amazing number and variety of sims including A Slower Speed of Light a game that helps students understand relativity.
Alan Gershenfeld recommends the following diverse list of games: Whyville, WolfQuest, Fold.it, Resilient Planet, Nobel Prize games, River City, Evolution, Pontifex, Mind Rover , Immune Attack, MeChem, Sharkrunners, Quest Atlantis, Supercharged, Mad City Mystery, and Star Logo NG.
Over the weekend we also posted a list of 18 Universities using simulations and game-based learning.
Students learn by doing. Add computer-based simulations to list of active learning strategies.
This blog first appeared on EdWeek.
Tom Vander Ark is the CEO of Getting Smart. He has written or co-authored more than 50 books and papers including Getting Smart, Smart Cities, Smart Parents, Better Together, The Power of Place and Difference Making. He served as a public school superintendent and the first Executive Director of Education for the Bill & Melinda Gates Foundation.