Bridging the Gap of Gender Equality in Education
By Marc Anderson
When it comes to gender equality in education, countries across the world are making significant advances. According to the UNESCO World Atlas of Gender Equality in Education, over two-thirds of all countries in the world have achieved balanced ratios of girls and boys enrolled in primary schools. However, the ratio between female and male enrollment becomes skewed as the levels of education advance. In addition, UNESCO reports that in 2010 there were still 28 countries that had not achieved gender parity.
To overcome this disparity worldwide, both developing and developed countries have a responsibility to bridge the gap of gender equality in education. Only when all people have access to education, and are encouraged to think, learn, and innovate, can we expect to see advances in economic development, a reduction in poverty, and better health and well being for countries, communities, and individuals.
The World Bank believes that one of the most important investments a country can make to achieve development goals is educating girls. There are over 3.4 billion girls and women in the world and in most countries, females make up 50 percent or more of the population. When both sexes have equal access to education, poverty rates fall, productivity and income levels rise rapidly, and healthcare improves across the board. The following are some benefits of closing the gender gap in education:
When women receive education, they can make positive contributions to the labor force, increasing productivity and making economic gains.
Women who have received education are more likely to participate in the labor market than those who do not have education. Women who work bring in income, which they can contribute to their own healthcare and welfare, as well of that of their families and the community.
Educated women typically have fewer children, which decreases the risk of pregnancy-related deaths, as well as costs involved in raising multiple children.
The more knowledge a population has, the better choices they can make for future generations. Children of parents who are educated are often healthier and have more opportunities in life.
Education for both genders can be transmitted down through the generations, which ensures more knowledge, a better economic environment, and improved well-being for future generations.
Females make up half of the population of the world, so it makes good economic sense to educate the entire population rather than just half the people in a community or country. According to the World Bank, in the past 20 years there have been great improvements in gender equality in education worldwide. Their statistics show that in developing countries, female enrollment in primary schools has grown by 80 percent, and the completion rates for girls in primary schools hovers around 60 percent. That being said, there are still large gaps in the gender divide in secondary and tertiary schools.
Developed countries such as Canada have made huge progress in the effort to strive for gender equality in education, although there is still much more that can be done. The 2010 World Economic Forum reported that Scandinavian countries such as Iceland, Norway, Finland, and Sweden come out on top when it comes to women's equality. Canada sits quite low for a developed country at the 20th spot, behind countries such as Ireland, Lesotho, and the Philippines. These rankings were based on factors such as women's health, power in politics, and access to education.
In Canada, there are many reasons why women still fall behind men when it comes to education. One of the main issues is gender-biased curriculum. Some of the curriculum used in Canadian schools is very male-biased, and women are often encouraged to pursue subjects that have traditionally been considered "women's fields" as opposed to more male dominated subjects. This could limit the future employment options of women. In addition, cultural, religion, and social standing also affect the female educational experience and outcome.
Many developing countries face the same issues in gender equality in education as Canada, as well as additional roadblocks. In some countries there is a lack of advocacy, funds, literacy rates, legal provisions, and teacher training to provide equal access to education for girls and women. In addition, situations such as armed conflict, extreme poverty, and marginalized ethnic groups add to the difficulties of enabling education for all. Sadly, although education should be a basic human right for all people of all genders, sometimes this simply is not the case.
It is for these reasons that the developed world has a huge responsibility to set a positive example when it comes to gender parity in education. By encouraging both genders to participate in all areas of education and lifelong learning, countries like Canada can change the way the world views educational rights. We can do this by striving for advocacy and policies that encourage greater access to education and literacy for both boys and girls. In addition, women should be encouraged to pursue their educational interests regardless of preconceived notions of gender-biased fields, and to think, learn and innovate in a safe and supportive environment.
Access to education has vastly improved with the Internet. Communication tools such as WebEx and Skype have paved way for a new way of learning, with anything from college curriculums to work-skill classes being offered online. TalkToCanada.com, for instance, provides English training online to remote students since 2006. The company has taught English to students from foreign companies such as Novartis and Saudi Telecom, but more broadly work with students either individually or in collaborative virtual classrooms. Many of their students live in countries such as China, Vietnam and Saudi Arabia.
Electronic Education, or e-learning, means a dramatic shift in how we learn. The introduction of High Speed Broadband in previously limited geographies, easy-to-use Tablet PCs and a broader acceptance of virtual collaboration will continue to shape the way we teach and learn.
To improve livelihoods around the world, education is the first step. Access to education for both genders is vital for economic development, the prevention and reduction of poverty, and better health and quality of life for all. Only when everyone has access to education can the people in a country contribute to a state of well-being for all. To achieve this goal worldwide, both developed and developing countries must strive to bridge the gap of gender equality in education.
---
Marc Anderson is the co-founder of the online English language teaching company TalktoCanada and regularly contributes to his company's blog with the latest news on the English training industry.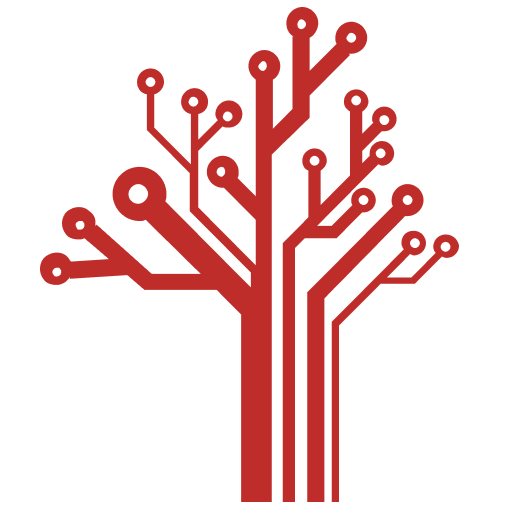 Getting Smart loves its varied and ranging staff of guest contributors. From edleaders, educators and students to business leaders, tech experts and researchers we are committed to finding diverse voices that highlight the cutting edge of learning.