8 Project-Based Learning Videos By Students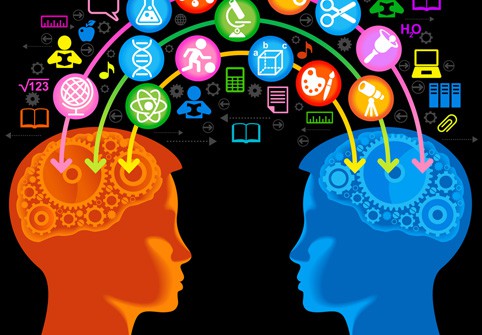 I recently wrote about co-authoring and signing project/passion-based learning contracts with my American Literature students. Well, just a few days have passed since viewing the final presentation, and I must admit our experiment was an overall success. Although students in Studio 113 have engaged in this method of learning since opening our classroom doors five years ago, this particular assignment featured our most detailed and formal contract. To say the least, I was eager to see the merging of the standards and the students' talents and interests into cohesive and didactic team presentations. With the exceptions of only a couple of subpar presentations, all teams exhibited responsibility and efficiency when given class time for their projects, communicated outside of class to expedite their visions, worked from their contracts with the standards as the foundation, and had an absolute blast creating their 10-20 minute presentations. With the help of a few tech-savvy students, I will surely have all recorded and successful presentations mashed-up and posted to our school's newly established YouTube Viking Channel in the very near future. Please follow me @JohnHardison1 and our classroom @Studio113_EHHS for any updates.
A Few Tips for Projects & Presentations
I have made many mistakes over the years when facilitating a project-based learning environment. Here are just a few of my recommendations.
Have all students complete a rubric/checklist for all presentations. At the end of each presentation, students are encouraged to offer constructive criticism, praise, and standards-based feedback. If certain objectives aren't successfully covered, students are directed to question the misuse or absence. Presenters aren't finished until they are given the "go ahead" by the entire class.
Pick your most energetic student, one who can't stand to sit still, and ask him/her to record the students' presentations. To be fair to all the students, be sure to include the video recorder when critiquing and questioning the teams following their presentations.
Have a spare camera battery fully charged at all times. I constantly rotate between two batteries and sometimes between two cameras.
When necessary, use a tripod to record better quality videos.
Ask for student volunteers to help mash-up the videos. Once completed the videos can be placed in a repository for future classes to study as exemplars.
Allow the next presenting team to work out any kinks or nerves while "on deck." We are blessed to have a second room of computers and a recording booth. However, I used the hallway as our "on deck circle" when I was located in another building my first nine years of teaching.
Adopt an open-door policy to allow students to continually polish and perfect their presentations.
Make rehearsals mandatory for any team planning a high-tech presentation. It is crucial to become familiar with any slates, projectors, volume controls, etc.
When possible, encourage students to present even if a team member is absent. Since each student has his/her own responsibilities, there should rarely be any problems.
Below are a number of exemplary presentations from our recent American Literature Unit 1 PBL contracts. If you decide to "skip around" while viewing the video clips, please take note of the different components for most presentations.
"I'm on a Boat" Musical Parody
This team consisted of three, very busy softball players who effectively managed their extra-curricular responsibilities with their academic assignments. Their dedication and enthusiasm for their project was validated by their attendance in one of our afterschool, open-door sessions immediately following a two-hour practice. Imagine, if you will, three female students who shake off the diamond dirt from their softball pants only to step into a recording room and rock out their understanding of Olaudah Equiano's slave narrative in a song on MixCraft 6 and MovieMaker Live.
"I'm on a Boat" Complete Presentation
Note the effective, standards-based delivery of their complete presentation. Very mature, responsible, and well planned.
A Diverse Presentation
What makes this presentation so impressive is understanding the amount of time it took to create the green-screen effect for the video parody that merges Anne Bradstreet's "To My Dear and Loving Husband" with a scene from The Titanic. Using a few props, hidden scripts for the actors, a Sony Cybershot, a classroom wall painted Chroma-Key green, and MovieMaker Live and Pinnacle software, these students rocked out an interesting interpretation of this famous Puritan poem. As if that were not enough, this amazing team added another video examining Edward Taylor's "Huswifery" and an originally written rap song covering the entire reading assignment.
A Punctual Presentation with a Virtual Professor
At first, this presentation may seem a bit dull. Give it time, and you will see the ingenuity behind it. These three students wrote a script demonstrating their mastery of the standards and two Puritan poems and represented this understanding in a live conversation with a virtual character named Samuel from GoAnimate. The effect is awesome. The writing, planning, and timed rehearsal required for this project are exhausting. With the omission of one minor speaking mishap, this presentation would have been nearly flawless.
An Original Rap Song
To jump into the mind of Olaudah Equiano requires a comprehensive understanding of a slave narrative. Read these lyrics, listen to this song, and ask yourself, "Did these students understand the writer's purpose and use of rhetorical strategies?" Also, please remember these three students sacrificed their lunchtime and worked in our recording booth for approximately three total hours. Mixcraft 6 was their creative tool of choice.
A Live Performance On-Stage
This team chose to show their understanding of two Puritan poems in a collaboratively written script performed in our theater. They did so quite fearlessly, if you ask me.
Courage on Display
Isn't it amazing what talented, but terrified, students reveal when given the opportunities? Watch these students find the courage (with their peers' eyes closed in a dark classroom) to triumph over fear and nervousness while allowing their true talents to speak so much louder. Please take note of the creative uses of WallWisher and GoAnimate also.
Who Wants to Be a Millionaire?
Want to make students think deeply and analytically? Simply have them write out thought-provoking questions and the corresponding, multiple-choice possibilities. These students did exactly just that, and they presented their understanding in "Game Show" fashion. Just to jazz it up, they even tossed in a quick commercial alluding to "A Journey Through Texas." Tune in two weeks from now to see the power of music within Studio 113. A dream team of talented writers, singers, and rappers is currently working on a song that highlights the necessities of a 21st Century student. As a matter of fact, I better double-check their contract. As awesomely as their project is coming along, I should make sure they didn't sneak in a compensation clause. After all, I can't expect talent to sign for free too long. For now, we'll just consider standards mastery and the promise of an engaging classroom to be payment in full.
John Hardison is an interactive facilitator of learning and blended learning specialist at East Hall High School (Studio 113 & EPiCC).