Giving a Voice to the Voiceless
"Education: Giving a Voice to the Voiceless, by Mohamed Sidibay – EFF5 Student Presenter" by Mohamed Sidibay first appeared on the Promethean Planet blog.
Mohamed Sidibay is a former child soldier from Sierra Leone. He is a guest presenter at the EFF5 debate (July 10, 2012), entitled From Learner Voice to Global Peace. In a frank and moving personal statement written for the Planet blog, Sidibay explains how his own experiences show that education can make a real difference in effecting global peace. This is truly inspiring.

Although childhood is often a time of growth and maturity, my growth and maturation were anything but. At the tender age of three and a half, I was recruited to become a child soldier during brutal civil war that wrecked my homeland, Sierra Leone. My experience as a young soldier has undoubtedly shaped my view of the world, for I not only had to deal with the loss of my parents at a young age, but I also had to serve under the same men who took them away from me. Killers, gangsters, rapists and drug addicts surrounded me. During those tumultuous formative years, I fought against my own people and spilled my own blood on my own soil. I was lucky to be alive.
My life was like that for five horrible years. They gave me a gun instead of a pen, they told me to do drugs instead of advising me to stay away from them, and they sent me out to kill or be killed instead of sending me to school. To the rest of the world, I was indeed just that: a killer, a gangster, and an addict; yet I still felt that there was more for me to do than fight in the war that I had known all my life. The time to act on what I felt came suddenly when the civil war ended in Sierra Leone. Having known war all my life and having lived it all my existence, I now had an even bigger challenge. I had to live as a civilian.
Civilian life was just as difficult as the everyday brutality that had desensitized and de-humanized me, and it also presented many difficulties I was unprepared for. "Normal" could never describe my life and having to adjust to what was "normal" was hard. My transition to civilian life was made more difficult when the adults who I looked up to turned away from me. My former community shunned former child soldiers. To make things worse, they gave us orders that we were not used to receiving. The grownups wanted us to conform to society's expectations, but they had no expectations of us.
Many of our concerns simply fell on deaf ears. Surely, they must have thought: How does one educate a mind molded to combat, or rehabilitate a finger attuned to a trigger? Since we contributed to the destruction of our homes, what place did we have in their reconstruction?
Luckily, I was stubborn. I was stubborn with the knowledge that I could make something of myself and stubborn in the belief that there is no destiny; one creates his destiny. My former community created a destiny for me, but this destiny led to nothing but misery and certainly did not have a place in my picture for the future. They spoke on my behalf without my consent. Fortunately, I discovered organizations that were willing to do the necessary work the community had refused to do. They catered to our problems, letting us carve our paths.
In my quest to raise awareness of the plight of current and former child soldiers, education has played an intricate part in helping give a voice to the voiceless.
I have made it a point to make something out of nothing, to carve a path where there was none, and to make somebody out of someone everyone expected to be nobody. By getting an education, I can not only better myself as a human being, but I can also serve as an example to those former child soldiers who were not as fortunate as me. By getting an education, I can give a voice to those without one.
For the last decade, I was fortunate to have worked with different organizations around the world for which I have received numerous awards. Some of the organizations that I belong to and have worked with are iEARN (International Education and Resource Network), a non-profit consisting of over 30,000 schools as well as other youth organizations around the globe, Listen Up, an organization that uses media and video technology to raise awareness about issues affecting the world, and My Hero, an organization that uses social media to celebrate the best of humanity and to empower young people to realize their own potential to effect positive change in the world.
Since my arrival at the George Washington University I have been involved with the GW STAND chapter, an organization whose mission is to "empower individuals and communities with the tools to prevent and stop genocide." Being a former child soldier I took upon myself to speak at gatherings and rallies and bring more awareness to my fellow students about the world failing it promise of "never again." I have recently been contacted by TakingITGlobal, an organization whose mission is "to empower youth to understand and act on the world's greatest challenges" to speak via a web conference to a group of students all over the world surrounding the issue of child soldiers in light of the Kony 2012 situation.
For many it is not so much the inexplicable nature of the story, but rather the realization that a face, a name and an actual person exists amidst that story. Within the framework of the aforesaid organizations, I can truly speak for those not in a position to do so and I can use these platforms to reach greater audiences and raise greater awareness. I can make sure that children learn to use pens instead being taught to use guns, say no to drugs instead of being advised to use them, and go to school instead of being sent to kill.
Read more about Mohamed Sidibay and EFF5 on Promethean Planet's Education Fast Forward pages.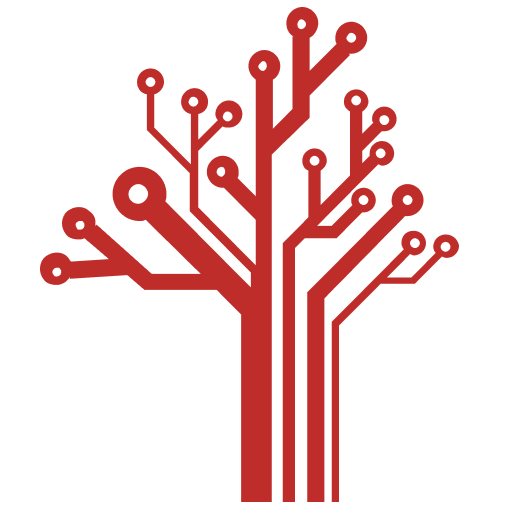 Getting Smart loves its varied and ranging staff of guest contributors. From edleaders, educators and students to business leaders, tech experts and researchers we are committed to finding diverse voices that highlight the cutting edge of learning.