Why Coleman's Move to College Board is Big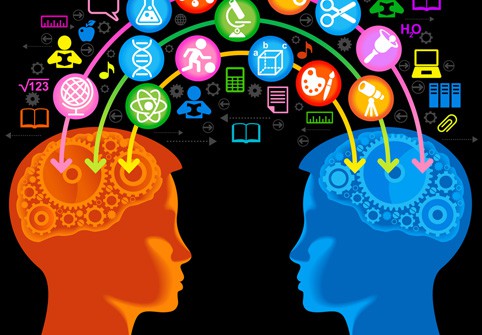 The College Board announced last week that David Coleman, lead author of the Common Core State Standards, will take over as CEO in October. The transition marks an important leadership transition for the organization.  Gaston Caperton made College Board the best brand in education with 13 years of steady growth.  But the portfolio is behind the technology power curve.  Coleman's appointment could signal a shift from political leadership to a techno-academic and entrepreneurial leadership (to the extent the stodgy collegiate membership base allows). The transition appears to indicate that College Board portfolio will be Common Core aligned.  The importance of this signal at this time can't be underestimated.  Support for the Core seems to be fraying at the edges.  Higher standards will lead to lower proficiency rates on state tests over the next few years.  College Board alignment will prove to be monumentally important to securing support through waves of doubt and resistance. EdWeek's Jason Tomasini said, "By aligning the common core with standardized tests typically valued by colleges, it could broaden the standards' intentions, from proving college readiness to helping determine college admission." "The common core provides substantial opportunity to make the SAT even more reflective of what higher education wants," Coleman told EdWeek's Catherine Gewetz. "The real value here is that if the SAT aligns more to the common core, we won't be giving an assessment at the end of K-12 that's out of kilter with what we demand at the end of the day." AP courses and SAT tests are taken primarily by students interested in attending a selective university.  Even more important to most young people is College Board's Accuplacer, the placement exam that with ACT's Compass is real hidden gateway in the system.  Accuplacer cut scores are what determines whether students can begin earning college credit or not. Students should know at every step in middle and high school exactly where they stand regarding college and career readiness.  They should be able to begin earning college credit as soon as they demonstrate that they are ready.  The potential to align college placement exams with high school exit exams around Common Core State Standards is a huge opportunity—a generational fix not likely to happen without Coleman at College Board. Coleman is a thoughtful educator.  Traditionalists will be pleased when they hear Coleman talk about the importance of sustained reading and asking students to struggle with complex text. Coleman is an insightful entrepreneur.  By 2014, look for an updated SpringBoard (pre-AP curriculum), new guidance tools, more adaptive testing—perhaps a full blended secondary model, all with Common Core alignment. Congratulations to the Paul Sechrist, Oklahoma City Community College and chair of the Executive Committee, on an inspired choice.  Read the really long statement with lots of accolades on the College Board site.
Tom Vander Ark is the CEO of Getting Smart. He has written or co-authored more than 50 books and papers including Getting Smart, Smart Cities, Smart Parents, Better Together, The Power of Place and Difference Making. He served as a public school superintendent and the first Executive Director of Education for the Bill & Melinda Gates Foundation.