Getting Serious about College and Career Readiness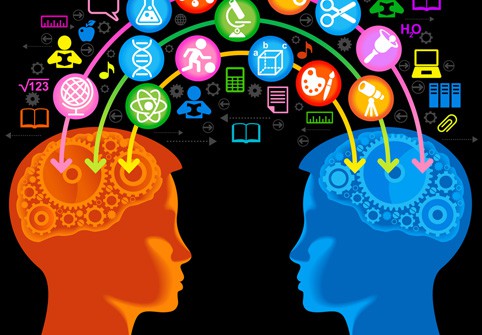 My kids make a lot more decisions per hour than my grandparents did.  David Conley, they guy that literally defined college and career ready, asked "What is the proper preparation for making more decisions?
Conley, author of College Knowledge and College and Career Ready, runs Epic, the place that decides if your AP class is really an AP class.  On Wednesday he spoke at the Technology Enhanced Assessments conference hosted by the K12 Center at ETS and CCSSO.
"Years of schooling is generally associated with non-cognitive success measures: persistence, effort, being on time, cooperation," said Connelly, "But that's a pretty low bar."
As the Hewlett Foundation deeper learning agenda suggests, learning to learn is big deal.  Conley said, "Master of strategic learning techniques is as important as prior content knowledge in the subject area."
New measures. Patrick Kyllonen from ETS presented a paper on non-cognitive  measures.  He summarized an employer survey that suggest the top five skill requests were oral communication, teamwork, professionalism, writing, and critical thinking.  Kyllonen said there is some evidence of better correlation between non-cognitive than cognitive measure in workforce outcomes.
Kyllonen echoed Conley, "School correlates with education but it may be non-cognitive development that matters."  And here's the good news from Kyllonen's work: "employers say they are important, there is consensus, and they can be measured."
One might ask, "How do you square that with the single-minded focus on content knowledge? The fact that we must quickly double literacy and numeracy proficiency rates (for labor market and equity demands) suggests the need for continued emphasis.  For example, I'd love to see urban districts give college placement exams (the real hidden gateway in the system) in 11th grade and set a goal for dramatic improvement.  Helping students gain access to credit bearing college courses is ed-equality job one.
But that doesn't mean schools should default to a brain-dead test-prep curriculum.  Blended learning solutions allow schools to combine targeted interventions, a longer learning day, and a classroom focus on higher order skills.
For the next couple years I'd like to see schools focus on a strong implementation of the Common Core with particular focus on writing to complex prompts and problem solving—a blend of basic skills development and critical thinking.
Beyond that, states could purchase and make available additional assessments of college and career readiness like the ones Kyllonen described as well as portfolio products like Pathbrite.  But for the time being, states should not mandate additional college/career ready assessments.   School staffs will have their hands full with the Common Core—and that's a good place to start.

This is the fifth of six posts coving the ETS/CCSSO Technology Enhanced Assessment conference.  For more see:
Tom Vander Ark is the CEO of Getting Smart. He has written or co-authored more than 50 books and papers including Getting Smart, Smart Cities, Smart Parents, Better Together, The Power of Place and Difference Making. He served as a public school superintendent and the first Executive Director of Education for the Bill & Melinda Gates Foundation.