The 3 Screen Day: Equity & Opportunity with BYOD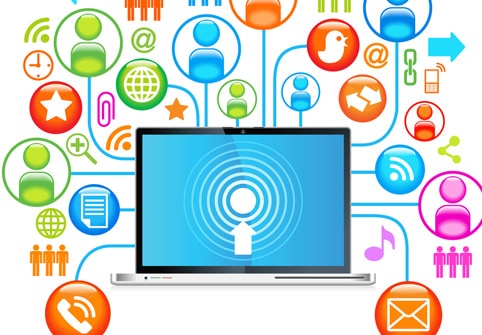 The shift to personal digital learning will require districts and school networks to provide an access device to every student or at least every low income student on a full time basis.  Bring-your-own-device (BYOD) polices will increase the number of connected devices at school, but they won't ensure equity without core provisioning that ensures at least 1:1 access. Core access devices include tablets, laptops, netbooks, and web appliances.  Yesterday I made the case for Chromebooks, a full sized web appliance, as the core access device.Blended learning strategies will increasingly not just toggle from online to offline, they will be multi-modal and multi-device.  Following are two versions of a three screen day:
Chrome day.
Ally's Android phone wakes her at 6:30 and she scans her schedule and reviews new tasks in Edmodo.  After a bite to eat, she flips open her Chromebook and polishes and publishes a 400 word book review taking advantage of Google doc comments from peers and her English teacher.  She texts her Journalism team in Edmodo. Ally logs into an online Portuguese class where engages in a dialog with a native speaker.Ally arrives at school at 10:30 for a STEMinar, a pre-engineering working session. Her small group meets around an interactive white board (IWB) with an math advisor where they work out several multi-variable problems and then launch a city management simulation to apply what they've learned.
After using her Chromebook to catching up on her Gmail and task list, Ally makes phone calls finalizing plans for her internship and then attends a demonstration of learning where one of her colleagues uses a white board to project her interactive presentation on the intersections of art and physics.
Safari day. 
Jenna's iPhone signals six priority tasks, highlights a seminar and an online class for the day, and shows five texts from her friends.  Jenna does the seminar pre-reading from an iBook on her iPad and then completes two experiences from her math playlist–a math game and a video tutorial.  She logs in to an online AP US History class (not offered at her school) for a synchronous discussion comparing war time presidents.
Jenna goes to school after lunch and on a 28 inch iMac in the media center she spends 90 minutes finalizing a multimedia production comparing two watersheds–a month long project with biology, earth science, statistics, and writing objectives.
Jenna heads to the Fitness Center where an app on her iPhone monitors her workout in the fitness center and as she prepares to go home she sees a reminder that her math playlist has been updated.
The 3 Screen Day.
 Ally and Jenna's blended learning experience included individual work, team projects, seminars, demonstrations, and three screens.  They bring their own phones to school and use them all day, but that's just one of three screens they see on a regular basis.
The Safari day operates largely within Apple world using Apple apps and devices.  The Chrome day is spent on the web across multiple devices.  Both girls spent time in production-Ally writing in a social context, Jenna working with sophisticated multimedia tools.
These are consequential decisions.  Devices offer different features.  Ecosystems offer unique advantages.  There are five conclusions:
A school provided device will ensure equitable access and may pick the ecosystem
Learning ecosystems define/bound the opportunity set
Students will bring their own devices; school policy and culture will dictate use
The ability to push content to multiple screens/browsers has advantages
A vision of student work should be a key driver
This seems like white paper material with a handful of detailed use cases.  If you have examples or a POV on BYOD and multiple screen days will play out, let me know.
Tom Vander Ark is the CEO of Getting Smart. He has written or co-authored more than 50 books and papers including Getting Smart, Smart Cities, Smart Parents, Better Together, The Power of Place and Difference Making. He served as a public school superintendent and the first Executive Director of Education for the Bill & Melinda Gates Foundation.