Building a Better EdTech Specialist
By Howard Chan
The common argument here is that EdTech specialists are not technical enough, while IT specialists have no clue what teachers need. My hopes is to eliminate this issue by creating a new hybrid degree in EdTech/IT, hence the name EduIT. This program would enhance the already strong EdTech community by giving EdTech specialists an opportunity to study engineering and IT fundamentals. It will prove beneficial if this new specialist will have understanding of security, programming, and network design systems. Armed with this knowledge, who wouldn't want this new EduIT specialist to lead our next generation school technology infrastructures.
Schools require a new breed of Information Technology than the traditional enterprise network. The corporate enterprise network model doesn't seem to fit the nature of a K12 school. Obviously, we need to protect student information systems that house confidential data about our populations, but overall I feel instructional institutions need to embrace an open & collaborative environment focused on integrating technology into the classroom.
The traditional enterprise IT Director role may not fit the role for school technology infrastructures. Quite boldly: "Whoever is in charge of educational technology should be in charge of the direction of information technology at the school." I still believe there needs to be an  IT specialist who takes care of day to day technology support, but the Director of Technology should be an Educational Technologist who has classroom experience to bring to the table. We are at a point in education where technology is a paradigm shifting tool in our classrooms, and we need experts in both education and technology to lead the way.
Let's call it EduIT (Education Information Technology). The EduIT director fosters 21st century skills and invests in tools & professional development that pushes the IT department to empower teachers to use technology in the classroom. Why keep two departments separate? EdTech should be driving the decisions on infrastructure, such as moving to a Google Apps environment for communication and collaboration.  When we moved to this environment at our site, we saved money and time working on tech support issues while also creating an environment that supported effective real time communication.
The EduIT director will spend more time working with teachers and administrators to create the ideal integrated technology classroom environment. This will lend itself to focusing on tools such as student response systems, gesture-based computing, and technology data-driven assessments for classroom integration. It will also focus on collaborative web environments focused on wikis, micro-blogging, and other social media apps. The cloud computing sector has evolved to a point where traditional IT processes & job duties are no longer needed, and less time is needed to support our users. Moreover, the web 2.0 environment has evolved to make it easier for non-tech savvy users to integrate technology with little tech support. The role of EduIT director would focus on professional development training with understanding of technological pedagogical content knowledge (TPACK).
As our schools evolve and embrace educational technologies, it only makes sense that Educational Technology should merge with Information Technology.
This will require some changes on how we train our EdTech specialists who will be filling the role of the technology director. This is where I believe the EdTech specialist needs to evolve into a broader profession to include Information Technology studies.
I have a bachelors in electrical engineering, and have spent seven years working in the information technology industry. I have been in teaching (Masters in Education) for six years and have been the director of technology for four. My experiences in both education and technology has brought me to the conclusion that we need a new hybrid degree for the next generation EdTech specialist.
As schools become more integrated with tablets, interactive whiteboards, and smartphones, building a school infrastructure that supports this environment will be key to success. Furthermore, as schools become more dependent on web applications and cloud computing, network demands will be pushing for more security, collaboration and accessibility.
The new EdTech specialist will not only need to have their basic understanding of technological pedagogical content knowledge (TPACK), but will also need to have a fundamental understanding of information technologies. And within information technology studies, their needs to be a fundamental understanding of the engineering design process. According to wikipedia, the engineering design process is: "the process of servicing a system, component or process to meet desired deeds. It is a decision-making process (often iterative), in which the basic sciences,mathematics, and engineering sciences are applied to convert resources optimally to meet a stated objective. Among the fundamental elements of the design process are the establishment of objectives and criteria, synthesis, analysis, construction, testing, and evaluation."

By studying the engineering design process, our next generation EdTech specialist will have fundamental understanding of system design. If the end goal is transform schools by having a fully integrated educational technology solution, how can an EdTech specialist not be included in the design process of technology infrastructures. I often find that IT departments do not include EdTech in decisions regarding infrastructure because of the perceived lack of technical expertise. But if the end goal is to service teachers and students, it is absolutely critical that the EdTech specialist be part of the design process.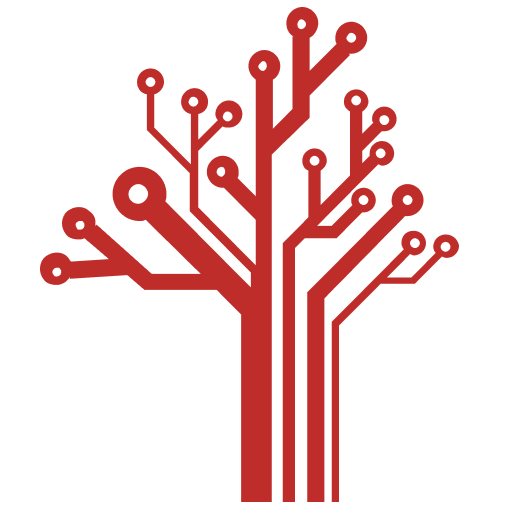 Getting Smart loves its varied and ranging staff of guest contributors. From edleaders, educators and students to business leaders, tech experts and researchers we are committed to finding diverse voices that highlight the cutting edge of learning.